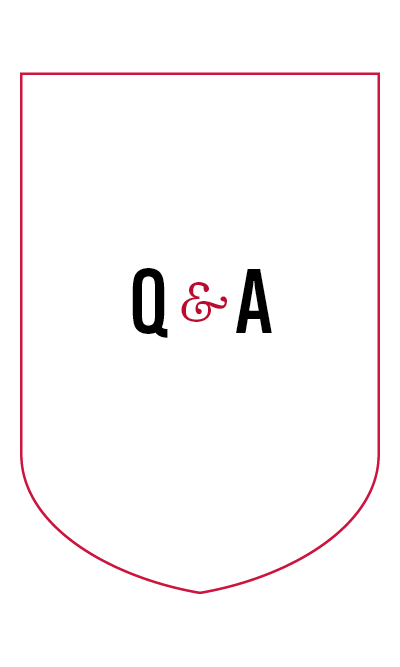 What can you tell us about your career path — how did you become Campus Kitchen coordinator in UGA's Office of Service-Learning?
I earned an environmental studies degree from Bates College in 2009. Going into college I knew that I was a hands-on learner and enjoyed working outside.
After graduating college, I worked a variety of seasonal jobs both as a farm apprentice and in environmental education. That led me to work at the State Botanical Garden of Georgia for four years as their children's program manager.
I went to UGA to earn my master's degree from 2015-18, which was in crop and soil sciences in CAES as a National Needs Fellow with the U.S. Department of Agriculture.
My research focus was on understanding how middle school students work and learn in a school garden setting.
Then I worked as a USDA grant coordinator for a school garden research project, and then when this position came open — a permanent, full-time position in my field — I applied, and the rest is history.
What brought you to CAES as a student and why did you choose your field of study?
Having worked in agriculture, and with many family members who are small farmers, I have always had a love for working with my hands and with fruits and vegetables.
I was approached by David Berle for the opportunity to apply to the USDA National Needs Fellowship program and thought it would be a great opportunity for career advancement (and a great way to not go into debt for grad school).
Through this program, I was able to formulate my own research project, with the help of my advisor Jenn Thompson to research school gardens.
How would you say school gardens impact the young students that learn from them?
Through my master's research, my advisors Jenn Thompson, David Berle, Jennifer Hauver and I published some of our research findings in this article.
The main findings were that school gardens help students reframe success as a collaborative process, engage in collective responsibility, and allow students to form relationships across racial and socioeconomic differences.
What is your favorite part about what you do?
My favorite part of my job is facilitating building meaningful relationships between community members and Athens students.
I coordinate about 50 volunteer student shift leaders who work two hours a week with Campus Kitchen, doing everything from cooking to meal delivery. I also supervise seven students who are paid interns who work with clients, write grants, plan delivery routes and gather all of the ingredients needed for the weekly meals.
I am a true believer in the work of service-learning, which allows the community to benefit from UGA resources while allowing students to have a "real-world" application of what they are learning in the classroom.
What is your proudest recent accomplishment?
My proudest recent work accomplishment was working collaboratively with Campus Kitchen undergraduate student interns as well as community members to fund and build a mobile food trailer, which we are using to formulate some new ways to address food insecurity here in Athens.
The idea is to better serve the community and meet people where they are with hot meals, specifically folks who are experiencing homelessness.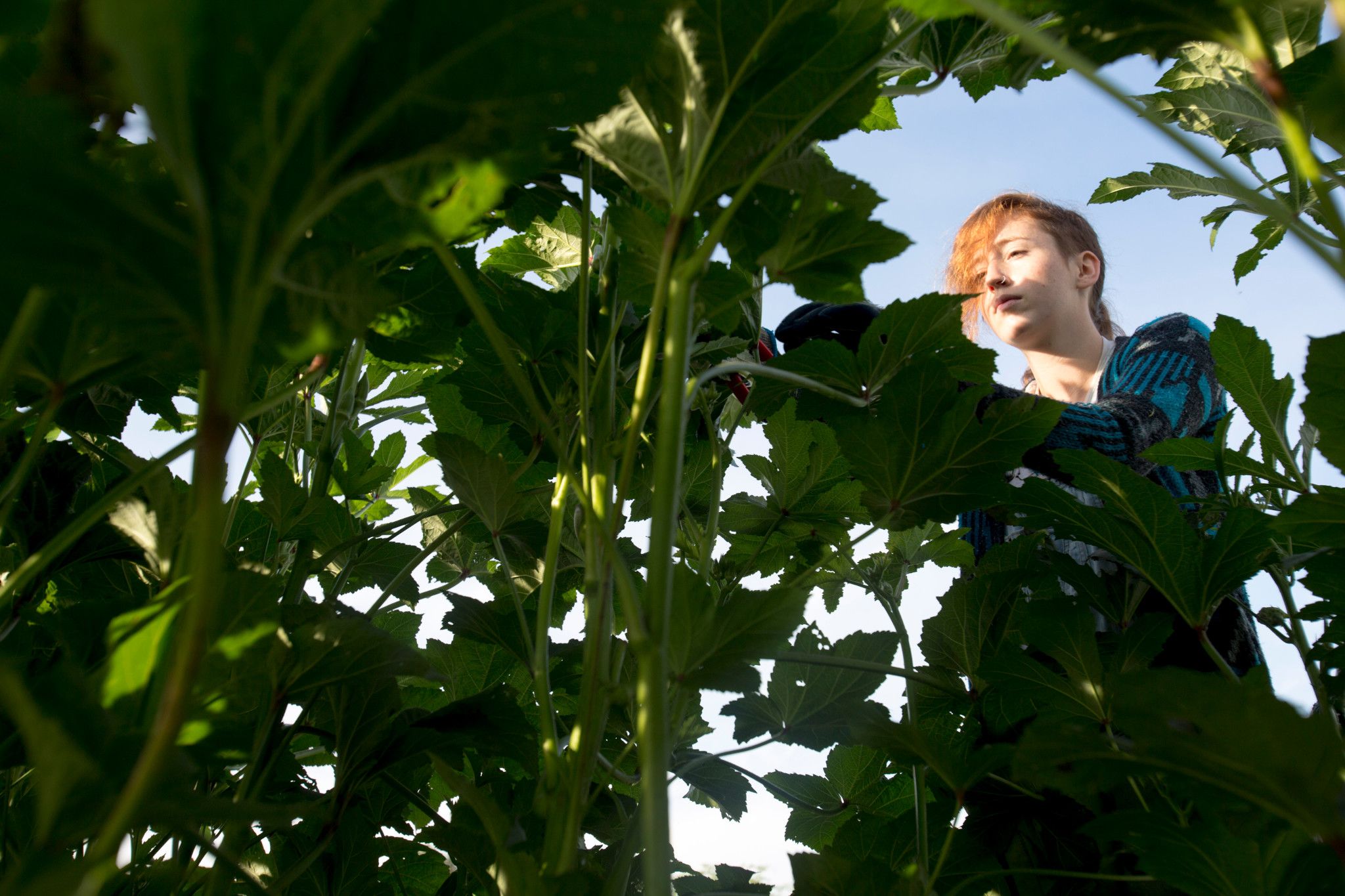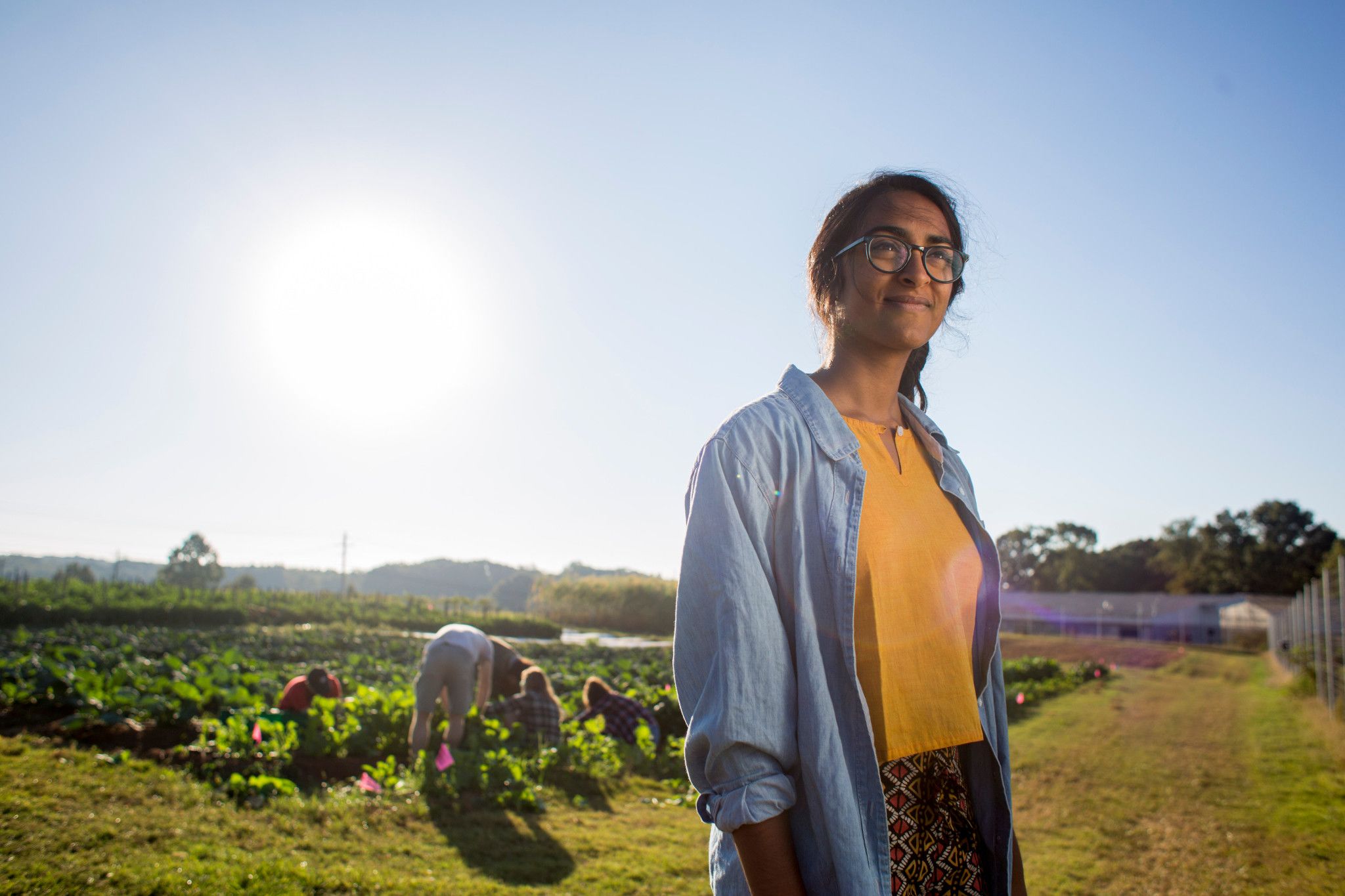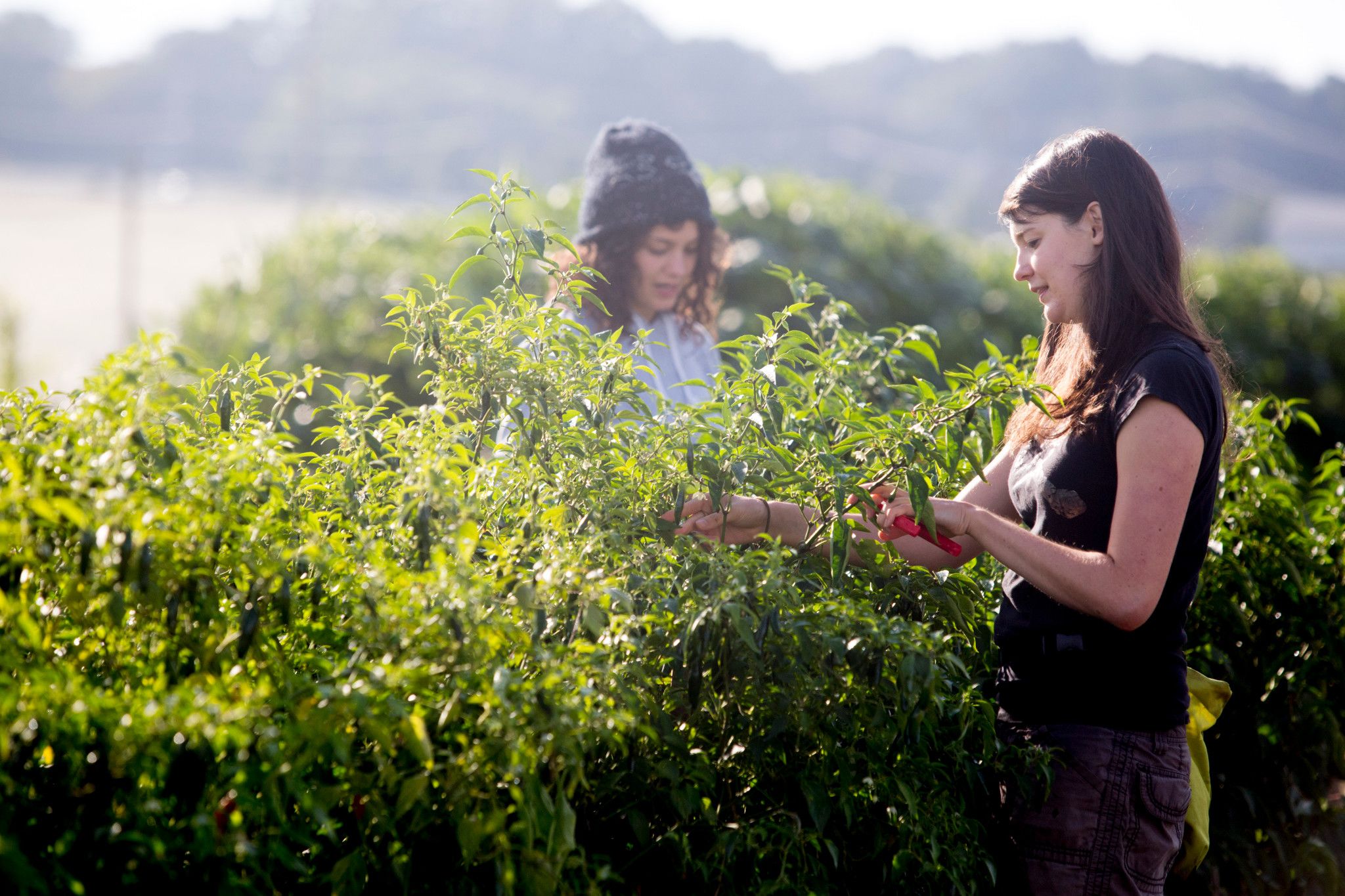 What is something that is important for the public to know about your work?
The Campus Kitchen at UGA works to alleviate food insecurity in the Athens community, which is directly linked to a high percentage of families living in poverty.
I think that it is important for the public to know that Athens is a town of incredible people and resources, and that it also has a high rate of people living below the poverty line — 29.9%, despite a low unemployment rate of 2.9%.
I think that it is important for UGA to do everything in its power to help its home community, and that the Campus Kitchen program through the Office of Service-Learning is one small piece of the way that UGA can help folks in our communities meet their basic needs.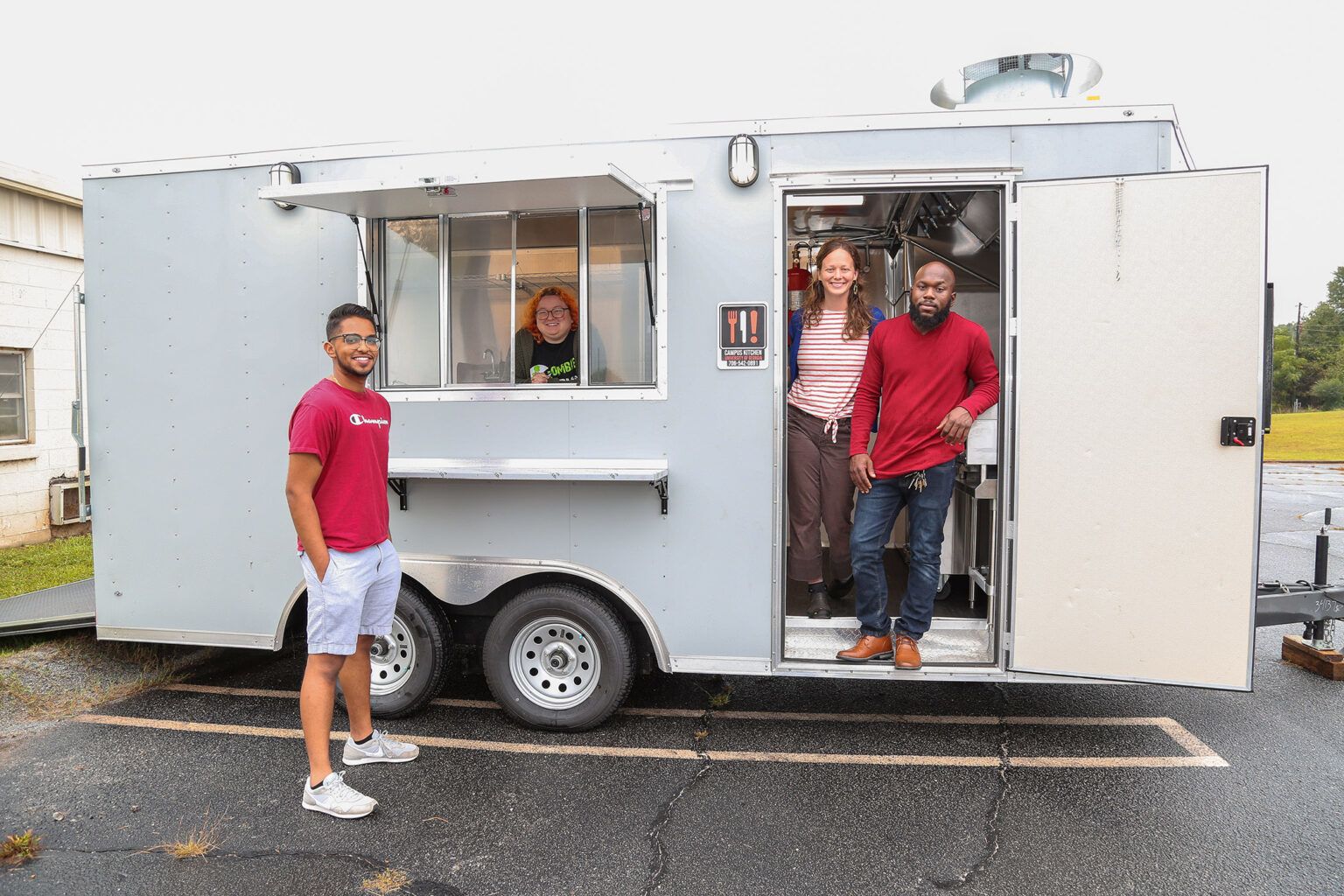 What would you say to students from urban or suburban areas about the value of learning about agricultural and environmental sciences?
For students that I have taught and teach currently from urban and suburban areas, I focus on the ecological and agricultural act that we all engage in every day — which is eating.
Whether we are aware of it or not, we all have a connection to our environment, to farmers and to food workers through the food that we eat. And this is why it is so crucial for us all to become more aware of the labor and agricultural/ecological processes that go into our food system.
Then we can become engaged citizens who are collectively able to build a more sustainable future. And to me, a more sustainable food system future means healthy, culturally appropriate, affordable food for everyone that is grown with the most ecological benefit and least ecological harm.
If you could do anything else, what would it be?
I'd love to be able to spend more time with my 4-year-old son.
Probably not the answer you were looking for, but I'm always searching for a better work-life balance.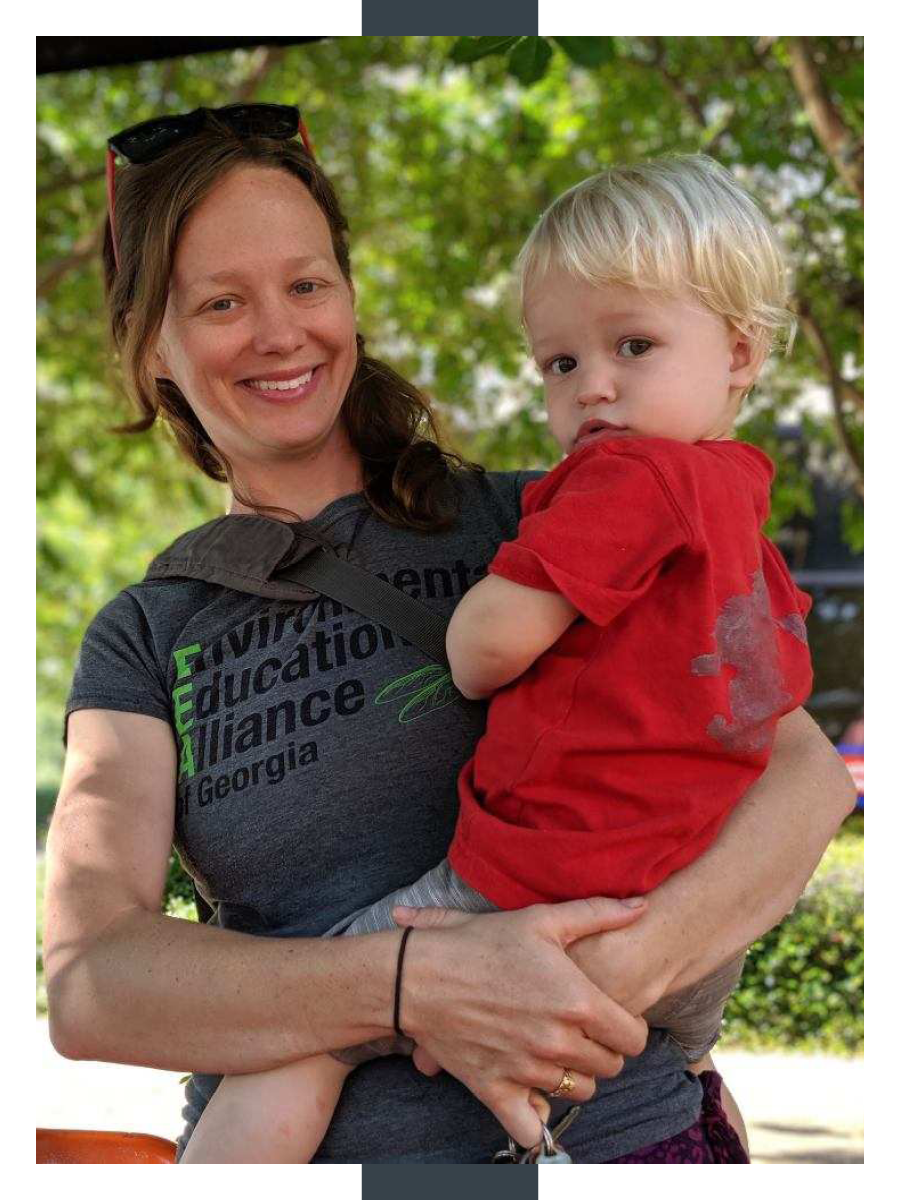 What advice do you feel would be most helpful to students today?
Get involved in the Athens community!
There are so many great opportunities to plug into the community, make meaningful relationships, and work in any way you can to give back to the community that gives UGA so much.