At the University of Georgia, undergraduate students spend their first years as young adults gaining vital skills that last a lifetime — deeper knowledge, practical capabilities and, in select cases, grill master status.
The first-year seminar class "BBQ and You," taught by John Michael Gonzalez and Alexander Stelzleni in the Department of Animal and Dairy Science (ADS) at the College of Agricultural and Environmental Sciences, is tailored for students interested in improving their barbecue technique.
"I've always enjoyed barbecue and the joy that it brings people; it usually gets people really excited," said Gonzalez. "I'd heard of other universities doing similar courses, and I thought we had a lot we could bring to a class showing students the basics of barbecuing."
Gonzalez is quick to claim his native Texas as the No. 1 barbecue state. He came to UGA from Kansas, which he ranks as second-best for barbecue. Now, as an associate professor, he researches meat quality and palatability, barbecue methods and other meat-related topics for his students.
A professor and graduate coordinator for ADS, Stelzleni grew up in the midst of the Midwestern meat industry and has extensive experience barbecuing. When he isn't manning the grill, he researches factors influencing the quality, yield and shelf-life of meat products. Together, the two possess a sweeping repertoire of barbecuing knowledge they impart to students seeking to master the meaty art form.
The duo also shows students how they can make a career for themselves in meat science. Understanding cook times, developing recipes and knowing the science behind barbecuing are all specialized skills in the industry. Despite coming into contact with meat products every day, Stelzleni said that many students do not realize that becoming a meat scientist is a viable career choice.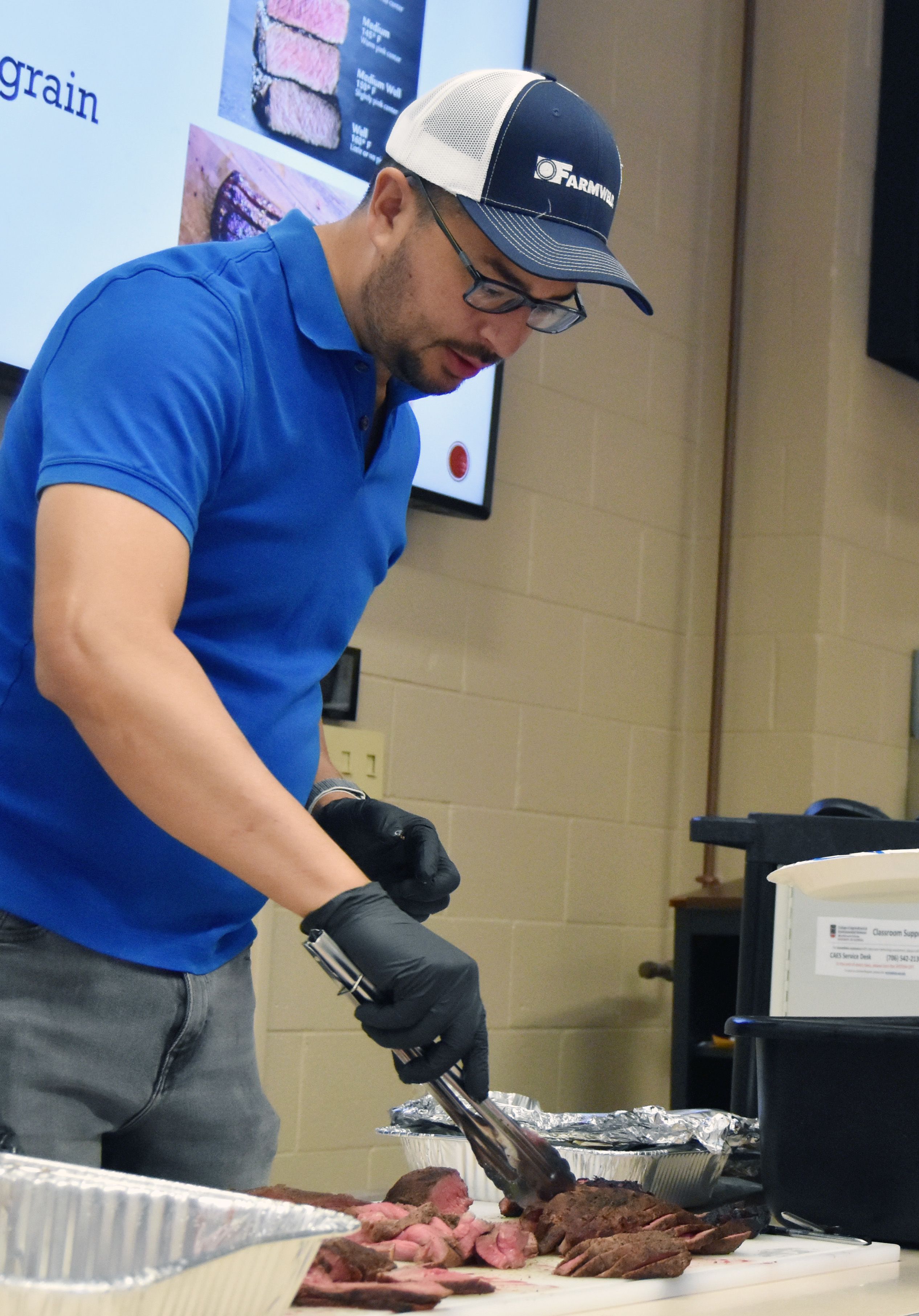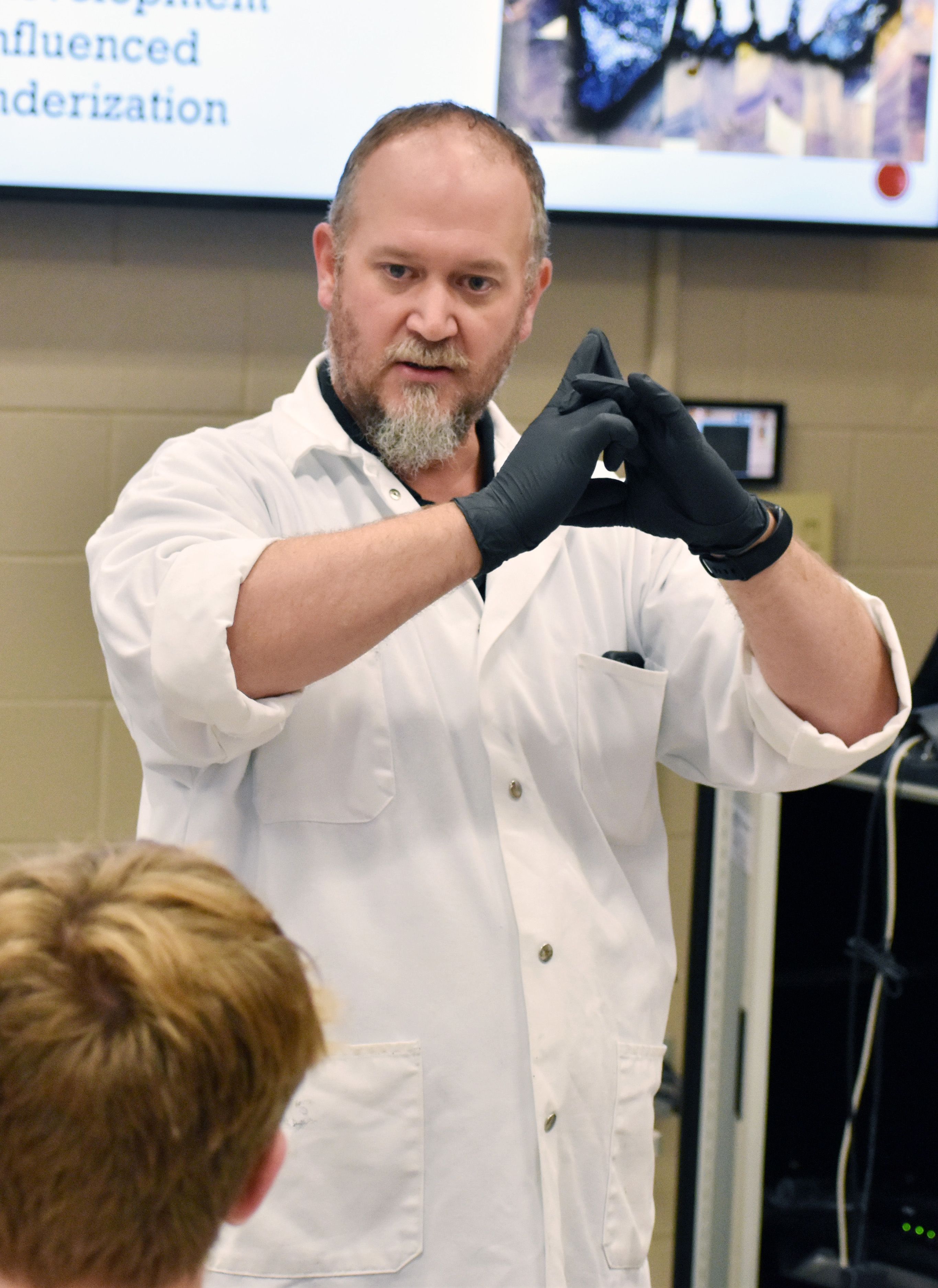 "Students don't always see meat science as a career choice, even though it's there every time you're at the grocery store or in a restaurant. We try and show students some of the science and get them more interested in why we do what we do," Stelzleni said.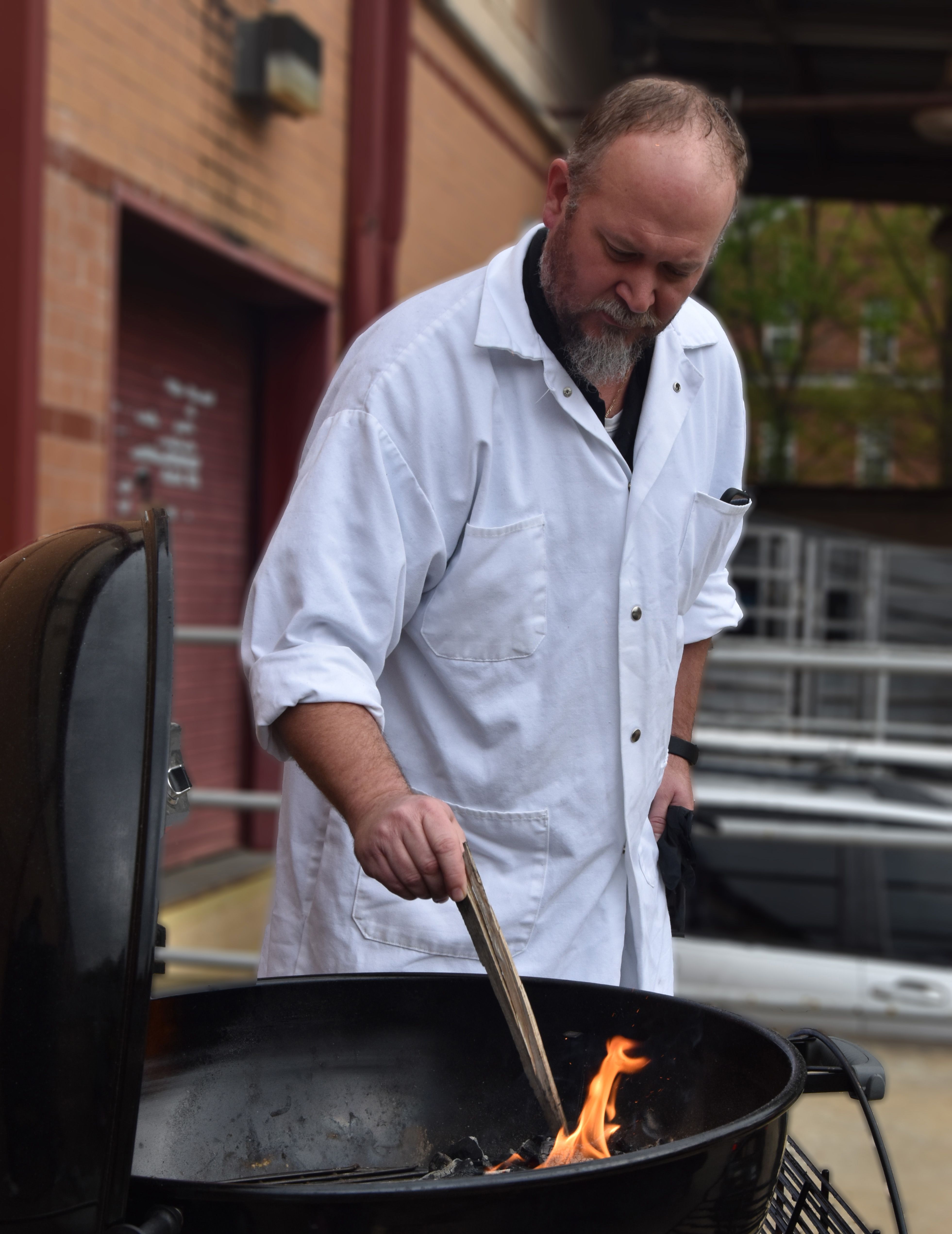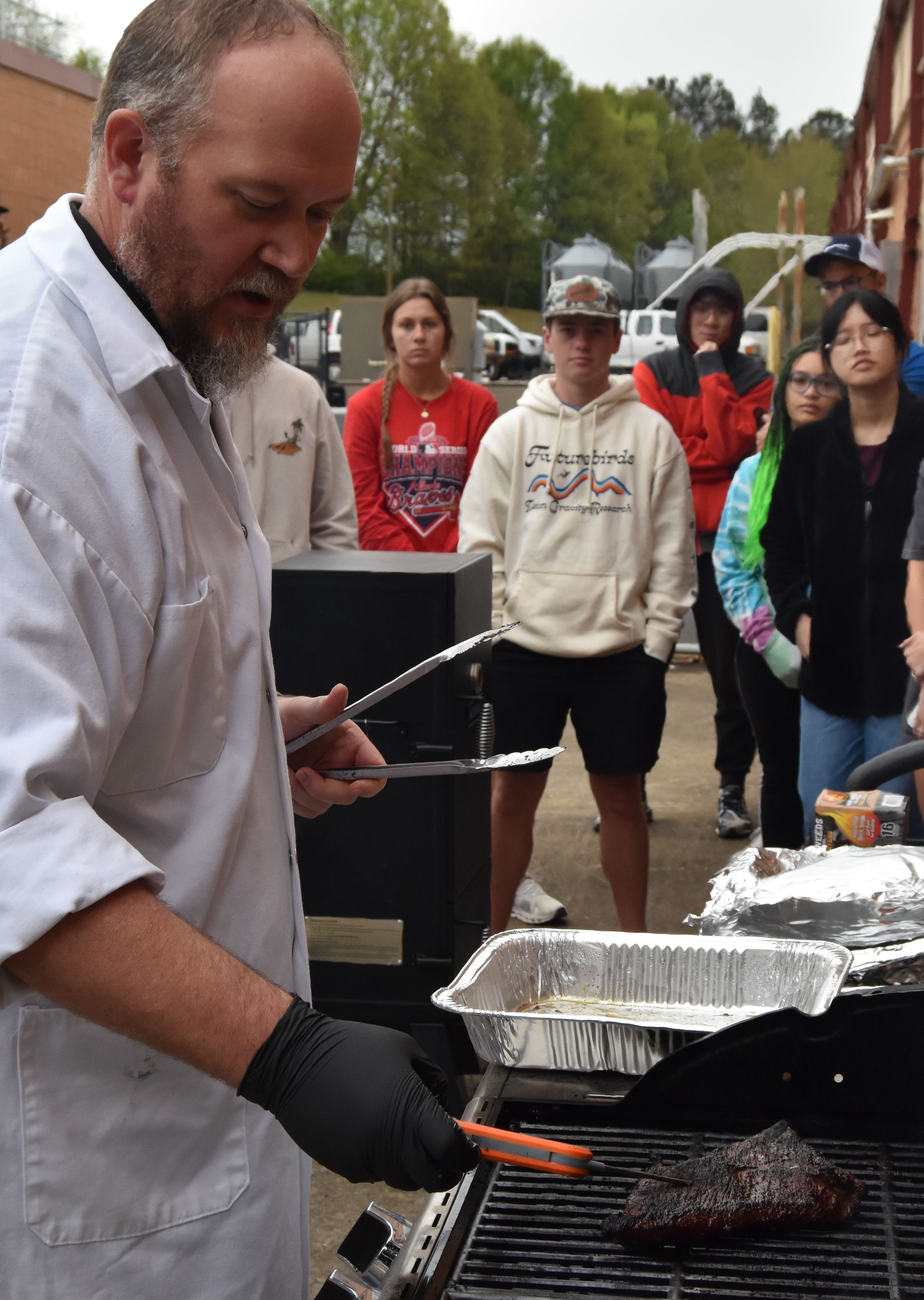 The course covers all the basics: chicken, pulled pork, brisket and more. Today's menu features tri-tip steak, with Stelzleni and Gonzalez spending the morning smoking and preparing the meat. The class observes the grilling and cutting process, and then they get to taste.
Developed for first-year students of all backgrounds, the class is open to any UGA student who chooses to enroll, often including students beyond those with educational or career interests in agriculture.
"I was drawn to the course by the prospect of barbecuing for a credit hour, which sounded awesome," said former student Jude Jackman, a mechanical engineering major. "It was a great way to learn about cooking from experts, without having to worry about buying meat or finding a grill."
Gonzalez and Stelzleni enjoy connecting with all of the students in the class and encourage them to experiment and discover their own barbecue style. Their No. 1 advice to amateur barbecuers — never shy away from the idea of failing.
"Sometimes you'll make something that absolutely no one wants to eat, and that's OK," said Gonzalez. "Everyone refines their recipes to what works well for them. We hope to help students by allowing them to have those mess-ups for free."
The course also offers knowledge on best safety practices — the proper internal temperatures of various meats, sanitary preparation methods and more — because unsafe cooking practices are the mistakes that they want their students to avoid. Outside of that, it is all about figuring out what the individual student likes and doesn't like.
"Don't focus as much on what everybody else thinks about what you're doing," said Stelzleni. "If you can get it to a point where you create flavors you like, a product you like and a product your family likes, then I'd say it's a success."
The next offering of the "BBQ and You" seminar will be open for enrollment ahead of spring 2024.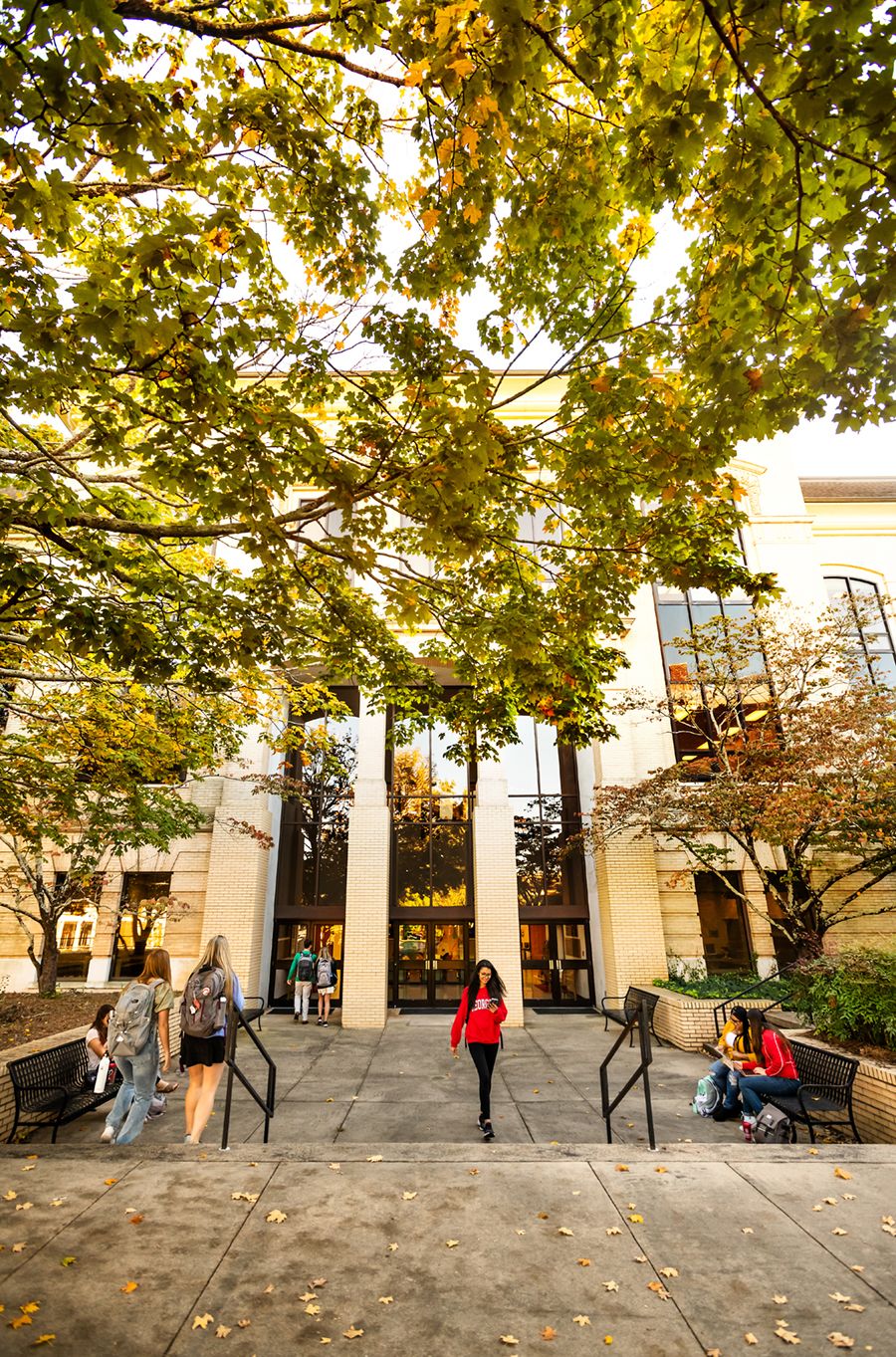 Interested in becoming a CAES student?
Schedule a campus visit
and learn more about the admissions process today.
CAES students work alongside world-class scientists to get hands-on experience in their field. Through scholarship opportunities, small class sizes and faculty support, CAES students are empowered to become the next generation of leaders.