Where are you from, and why did you choose to study at UGA and CAES?
I am from Stockbridge, Georgia which is about 30 minutes south of the Atlanta airport. 
Why did you choose your major?
I was a sophomore in high school when my sister's best friend had told me about this program that his friend, Narke Norton, helped run at the University of Georgia in the College of Agricultural and Environmental Sciences called the Young Scholars Program.
He said I had to apply, and if I was accepted into the program, I would be able to live on campus during the week, and I would be able to get a taste of what it would be like to go to UGA. I decided to apply in my junior year after my sister's friend gave me a tour of campus, and he took me to meet Narke in Conner Hall.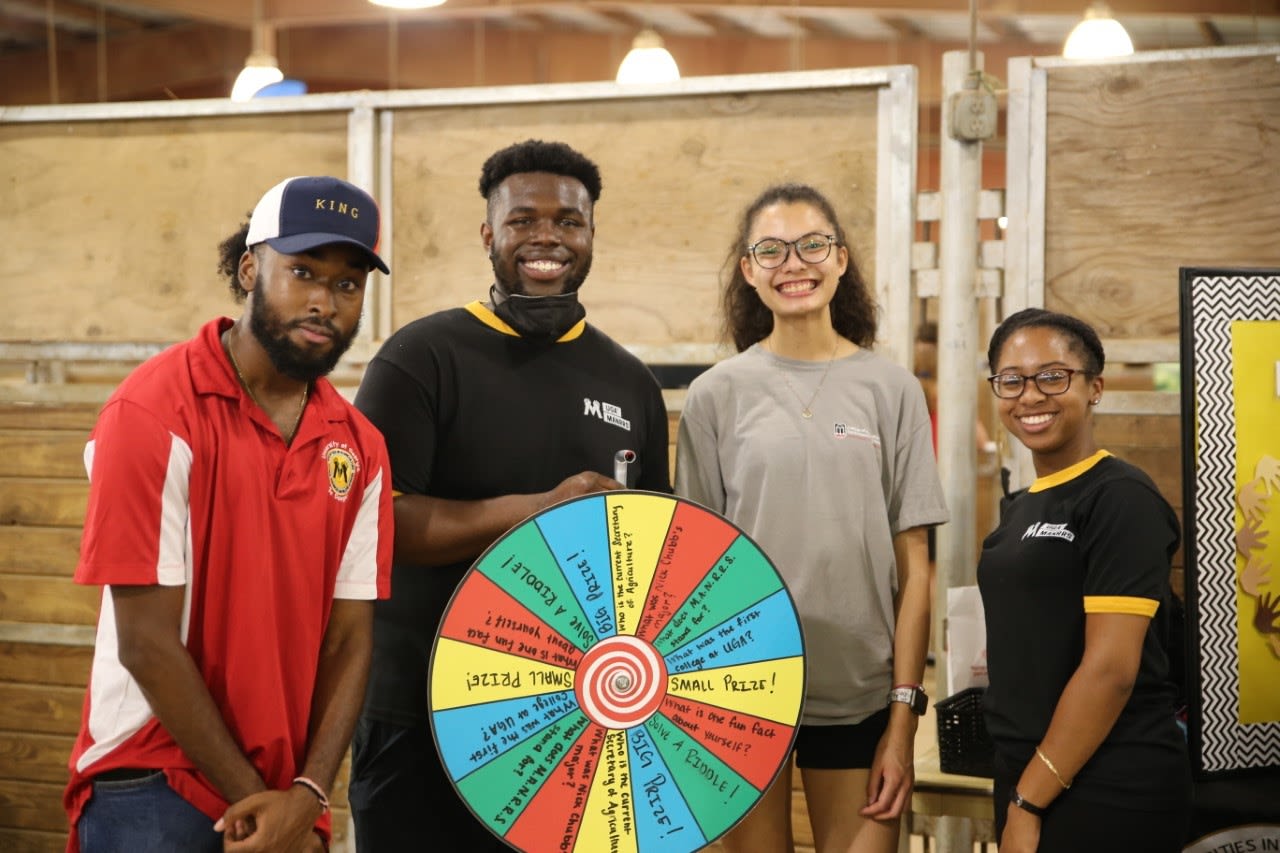 Narke was so friendly, and he introduced me to some previous Young Scholars participants. All the friendly faces made me feel like I belonged at this massive university.
After this interaction, I ended up doing the Young Scholars Program twice. Those two summers were amazing, and I fell in love with CAES and UGA. If it weren't for my sister's friend, Narke and YSP, I do not think I would be where I am today. 
What do you want to do with what you have learned here?
My dream is to work at Walt Disney World in Living with the Land, and to possibly be a tour guide for this area, but I have also dreamed about working in the communications department with Disney.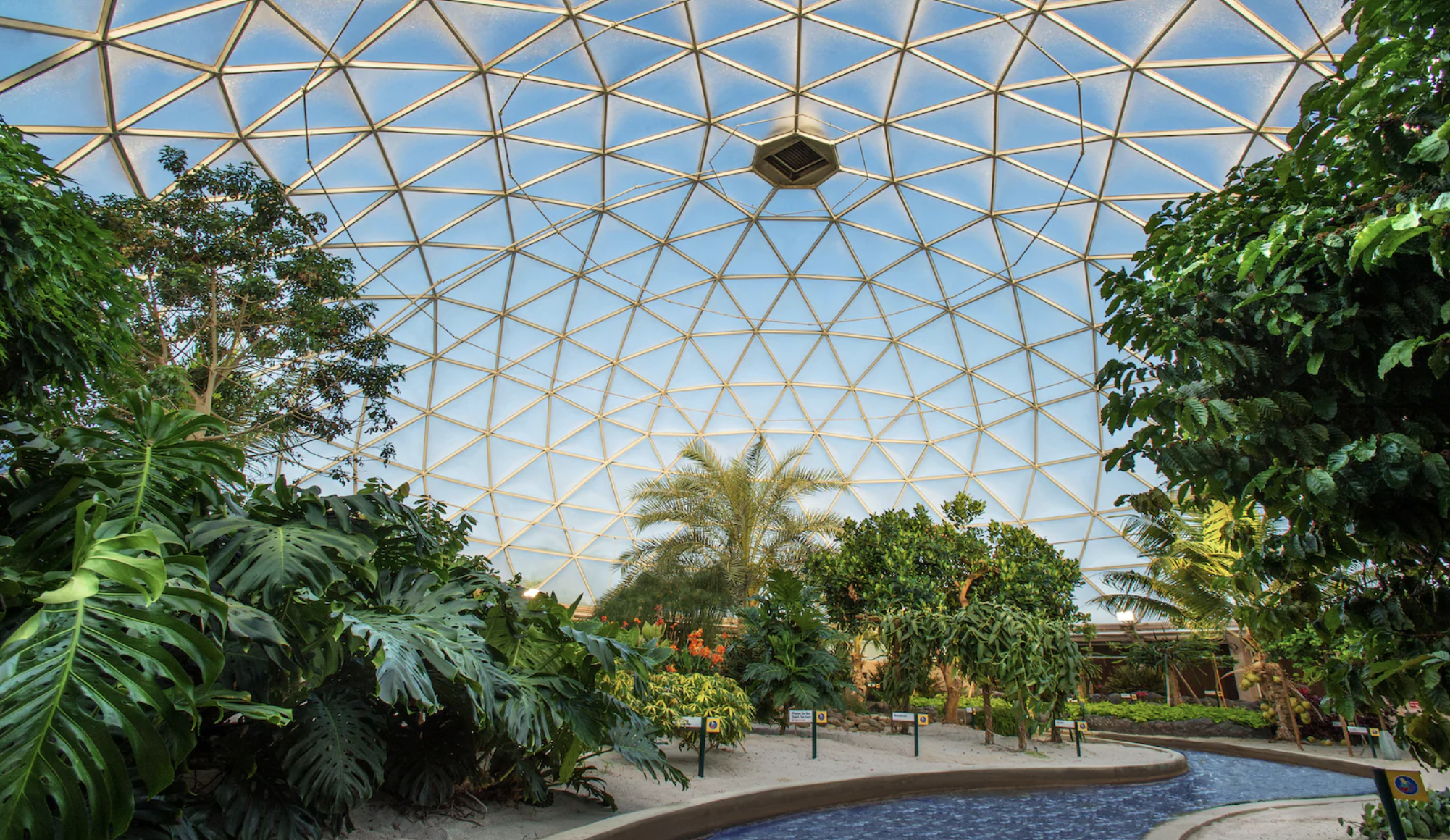 I am very open to new experiences and will take on any challenge that may come my way. 
What has been the best experience you've had so far at the college?
I have had so many amazing experiences since I have been at UGA, but one of my favorites is being in Sanford Stadium when the Dawgs are playing. My friend and I try to be at the gates early, and we usually sit in the third row by Uga. Cheering on the Dawgs on Saturdays has been amazing.
How has your experience at UGA changed you? 
My experience at the University of Georgia has helped me grow personally and professionally. Many doors have been opened to me since my time here.
Professionally, UGA has helped me be more open to different opportunities. For example, my spring semester of freshman year, I did the Disney College Program, and UGA helped me feel better prepared to be on my own and to interview for something so important.
Without UGA and MANRRS (Minorities in Agriculture, Natural Resources and Related Sciences), I do not think I would have felt prepared for that interview. MANRRS has helped me grow as a person and as a leader. My freshman year, I was the historian, and I had to take on many different responsibilities.
Now, I am the president, and it has helped me become a more organized person. I am also becoming a better leader each day because of MANRRS.
In addition, I have become more outgoing by going to different events that are hosted and talking to many different people in my classes and at these events. I had the opportunity to represent MANRRS at Ag Dawg Kickoff this year, and I loved being able to interact with so many different students.
I have also been able to connect with many faculty and staff. Two important staff members that I have connected with are Ms. Diana Hartle in the Science Library and Ms. Lee Motsinger in Conner Hall. I met both during my Young Scholars Program.
During the summer, I was interning with UGA Extension in Athens-Clarke County, and I was helping with the Marigold Market in Winterville, Georgia. They both had been shopping at the market, and they recognized me after not seeing them for so long. Ms. Hartle had helped me with my research during my first YSP, and I have tried to visit her at the Science Library when I can. Lee was the one that did my paperwork during YSP, and I love to go visit her in Conner Hall. Without UGA, I would not have been able to connect with these two, and many more fantastic faculty members. I have had so many positive experiences that have changed me during my time here.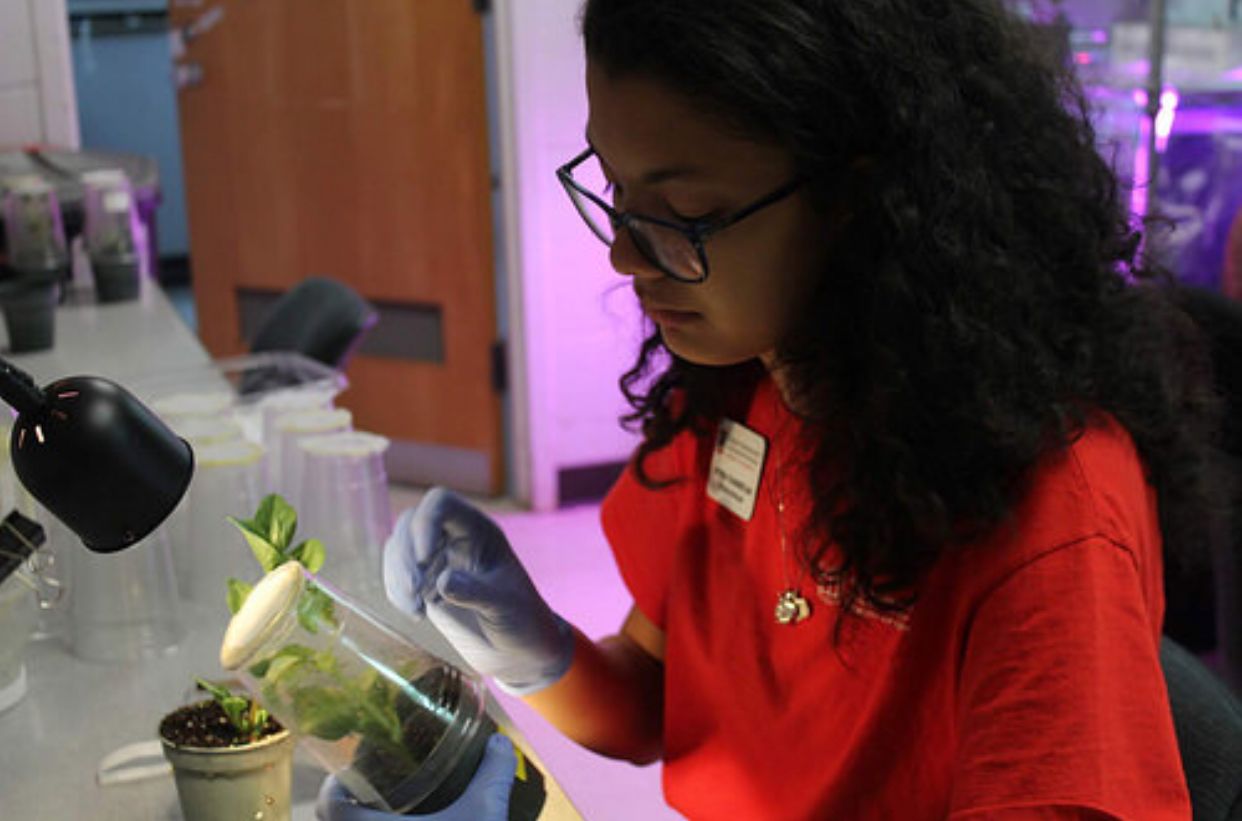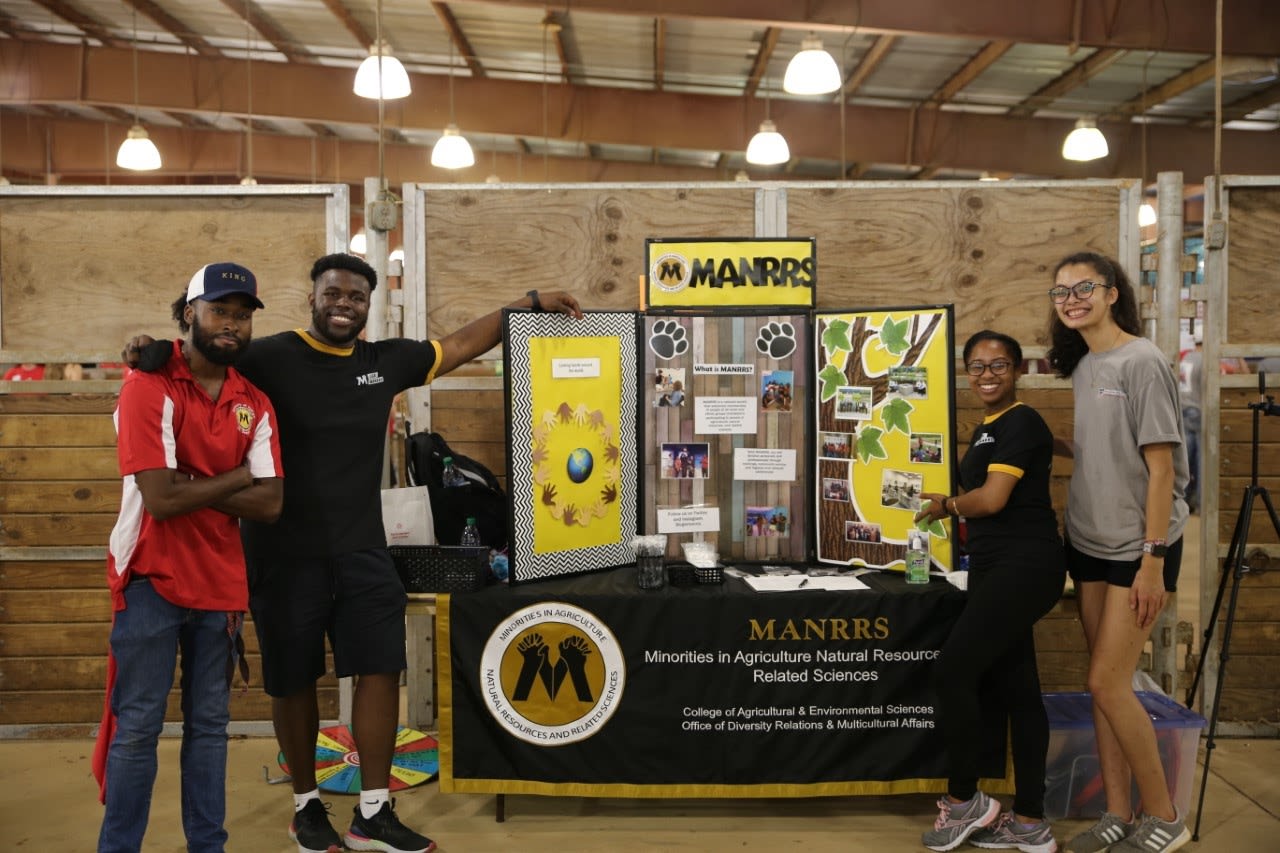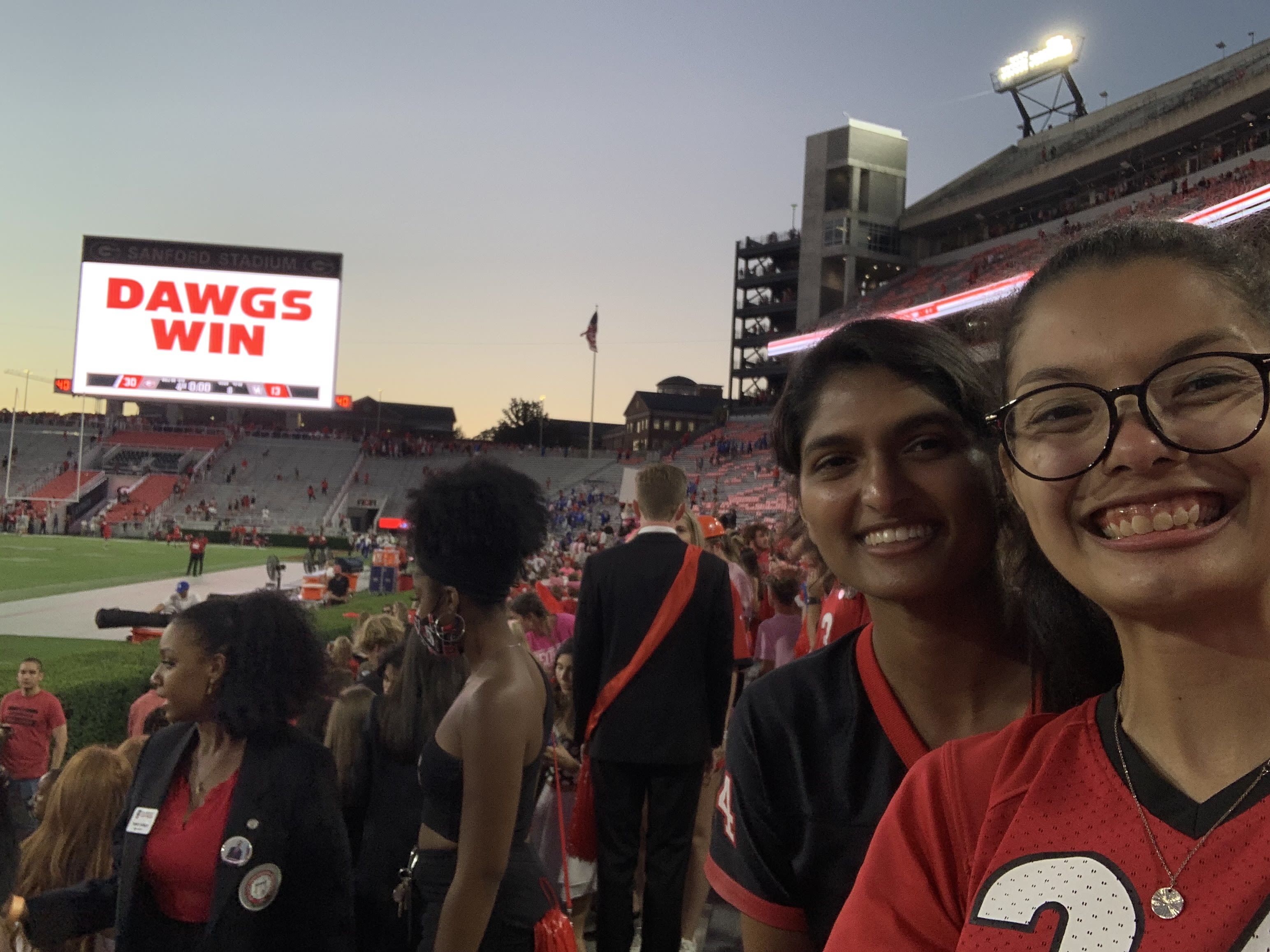 What is your favorite class you have taken?
My favorite class that I have taken was "Teaching with Animals" with Nick Fuhrman, also known as Ranger Nick. I took this class my freshman year, and I think about this class every day.
This class helped me think outside the box with planning how to talk to people while also handling an animal at the same time. I enjoyed meeting all the different animals he brought into class. I never thought I would hold a baby alligator or a hissing cockroach, but I held those two animals that semester!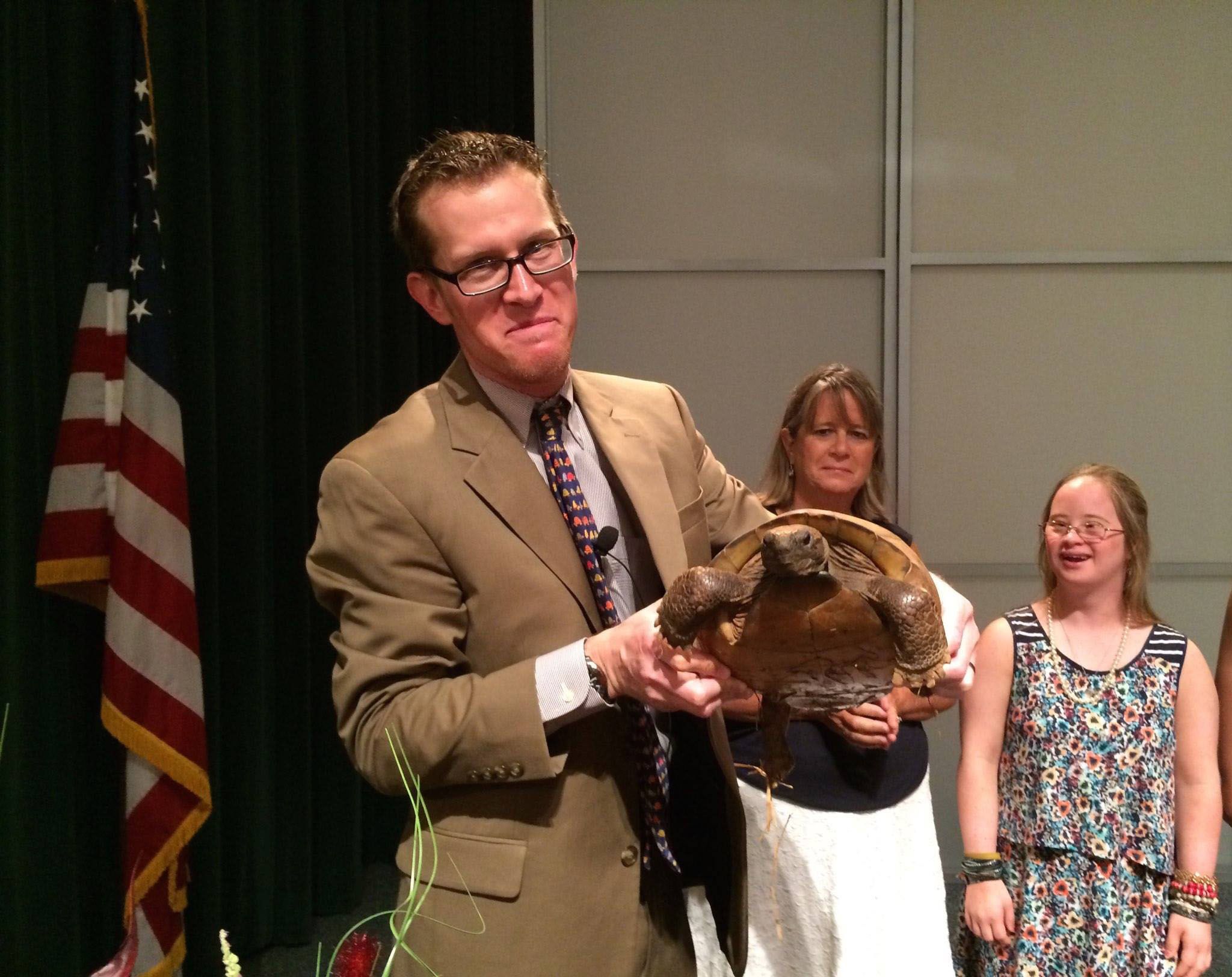 Ranger Nick really knows how to make students feel comfortable while getting them out of their comfort zone. I will never forget when I was in my hometown, I made my sister pull over on the side of the road because a turtle was crossing the street, and with my knowledge from his class, I was able to handle and help this turtle cross the road safely.
I emailed Ranger Nick after this experience and thanked him for the knowledge. That turtle could have died, but from the knowledge I obtained from his class, the turtle was able to safely cross the road that day. 
Who has been your favorite instructor?
Professor Nick Fuhrman (Ranger Nick) is one of my favorite instructors. When I did the Young Scholars Program, he invited me and another participant to visit Hillcrest Farms Inc. in Dearing, Georgia, because the farmer was looking to expand his farm into agritourism. He was kind enough to invite us to visit, and this experience was wonderful!
Little did I know that I would be taking his class, "Teaching with Animals," a couple months later. He remembered me from the summer and told me how excited he was to have me in his class. Ranger Nick is an amazing professor. He makes sure to be connected with all his students, and he is very kind. He is one of many professors that have made an impact on me during my time at the university. 
What do you like to do outside of class — hobbies, interests, secret talents? 
I enjoy exploring Athens in my free time. I like to try local restaurants and explore different trails. Bear Hollow Zoo is super cute, and I like to go there when I need to clear my head.
Most weekday mornings, you can find me at Ramsey, not for working out, but for work. I get along with my coworkers, and I have made so many friends since I began working there. I really like being a manager at Ramsey and interacting with patrons and my coworkers. It also helps me get my day started by going to work and then to classes.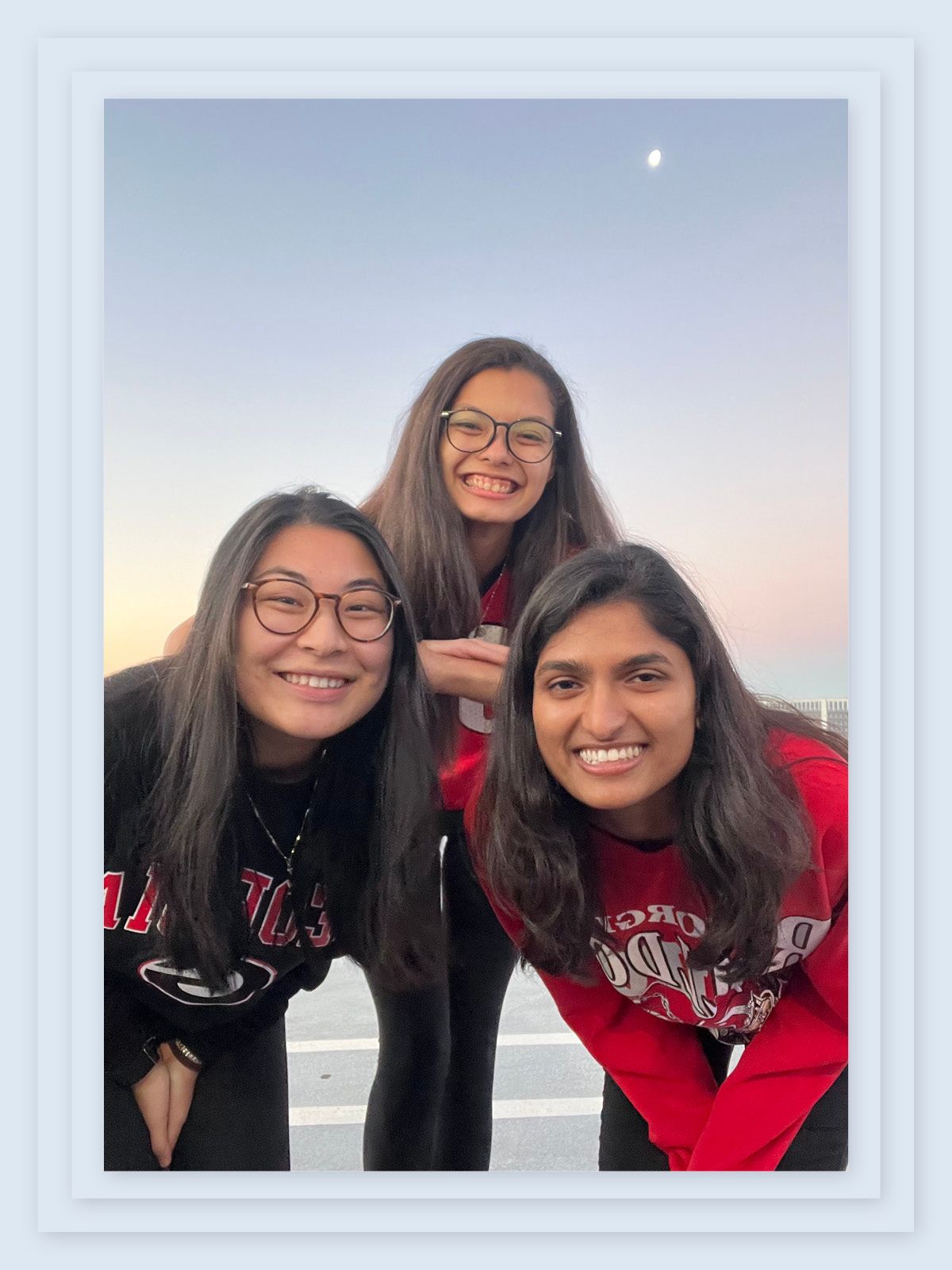 Besides work, you can find me curled up with a book reading poetry or a romantic comedy in my apartment with my cat, Boo, or in a hammock somewhere on campus.
If not that, I can be found talking about Disney or watching a Disney movie like Hercules or Mulan. I also enjoy hanging out with my friends whenever our schedules allow us to, and we usually watch the sunset, go on random trips to Target, watch movies or try out something new.