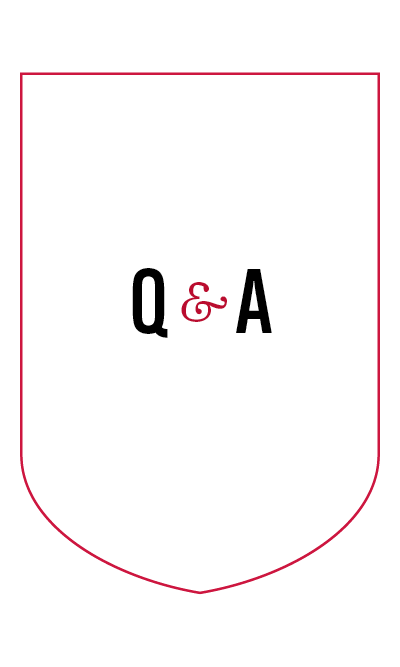 Tell us about your academic or career path. How did you get to your current position? 
I was on my ninth year working in one of the Philippines' major commercial banks when I was selected as a Freedom from Hunger scholarship recipient. This program required that I study in a field related to agriculture. Given my undergraduate economics background and my exposure to agricultural lending in my work at the bank, I decided to pursue a master's degree in agricultural economics at the University of Guelph in Ontario, Canada. 
At that time, my wife and I had just started a family. We made a risky decision to leave our flourishing banking careers back home and move to Canada for my studies, taking our then 11-month-old daughter along. The original plan was to go back to the Philippines to continue working at the bank after I completed my graduate studies, but as job market conditions changed — and at the prodding of my academic mentors at Guelph — I heeded my professors' advice and pursued doctoral studies in agricultural economics at the University of Illinois in Urbana-Champaign (UIUC). 
As I was about to complete my studies at UIUC, a research and Extension faculty position in agricultural finance opened at the University of Georgia. Without any expectations, I applied just for the experience of competing for a job in the U.S. At that time, my mind was still set on going back to work in the Philippines after completing my Ph.D. studies. 
Unexpectedly, I was offered the UGA faculty position. Honestly, it was quite unbelievable and surreal for me, but it was an opportunity that I could not resist. Thus, my family readjusted our plans and moved from the Midwest down South, where we have now been for more than 20 years. 
Looking back, I am very pleased and grateful for all the valuable opportunities that came my way — and for being able to work with such reputable and accomplished academic mentors. All these led to my decision to specialize in agricultural economics, with a specific concentration in agricultural finance, partly due to my Philippine banking background. That choice has given me a very fulfilling and productive career in applied research, as I have been able to pursue many agendas that align with my passion and personal interests. 
What would you like the public to know about your work?
In the early years of my career, my research activities revolved mainly around traditional agricultural finance issues, such as farm lender-borrower relationships, credit risk appraisal systems, farm financial management and lender efficiencies, among many others. After obtaining faculty tenure here at UGA, I ventured into more applied research agendas, usually with far-reaching social implications — some of which originate from cues derived from my Extension clientele's pressing concerns. 
For instance, the U.S. Department of Agriculture has dealt with multiple lawsuits filed by minority farmers alleging discriminatory lending practices by the Farm Service Agency (FSA), the USDA's farm lending arm. I conducted several empirical studies to validate the farmers' claims and understand the FSA's lending predicament. These studies focused on the plight of racial minority farmers and female farmers, exploring the effects of both borrowers' single and double minority labels on lenders' loan application and packaging decisions. 
I have also conducted a number of studies dealing with immigration policies. When federal and state policies enforced stricter immigration controls, the farm sector experienced frustration in seeking replacement labor for their evicted, unauthorized workers among pools of unmotivated and uninterested domestic workers. The studies I conducted explored internal business strategies implemented by farmers to cope with the labor-supply gap. I also devoted considerable attention to increasing the reliability of the government's H-2A guest farm worker visa program to potentially bring in the needed contractual foreign laborers. 
Recent extensions of my immigration-related research tackle several health-related concerns, such as farm workers' access to health services, mental health repercussions of immigration policy-induced racial profiling of legal Hispanic adolescent residents, and obesogenic (tending to cause obesity) mental health effects among Hispanic youth facing social alienation under a stricter immigration policy environment. 
The fulfillment I derive from these types of research is twofold. First, I receive important feedback from various interest groups reaffirming the relevance and practical application of my outputs to real-world situations.
Then, when my research is integrated into my instructional responsibilities, it becomes a very effective student recruitment and retention tool. This is especially true among students from underrepresented groups who are often instantly drawn into doing research with me, as they easily identify with the social issues I address.
As my students share my passion for and interest in these social issues, we are able to forge productive research partnerships even beyond their academic tenure at UGA.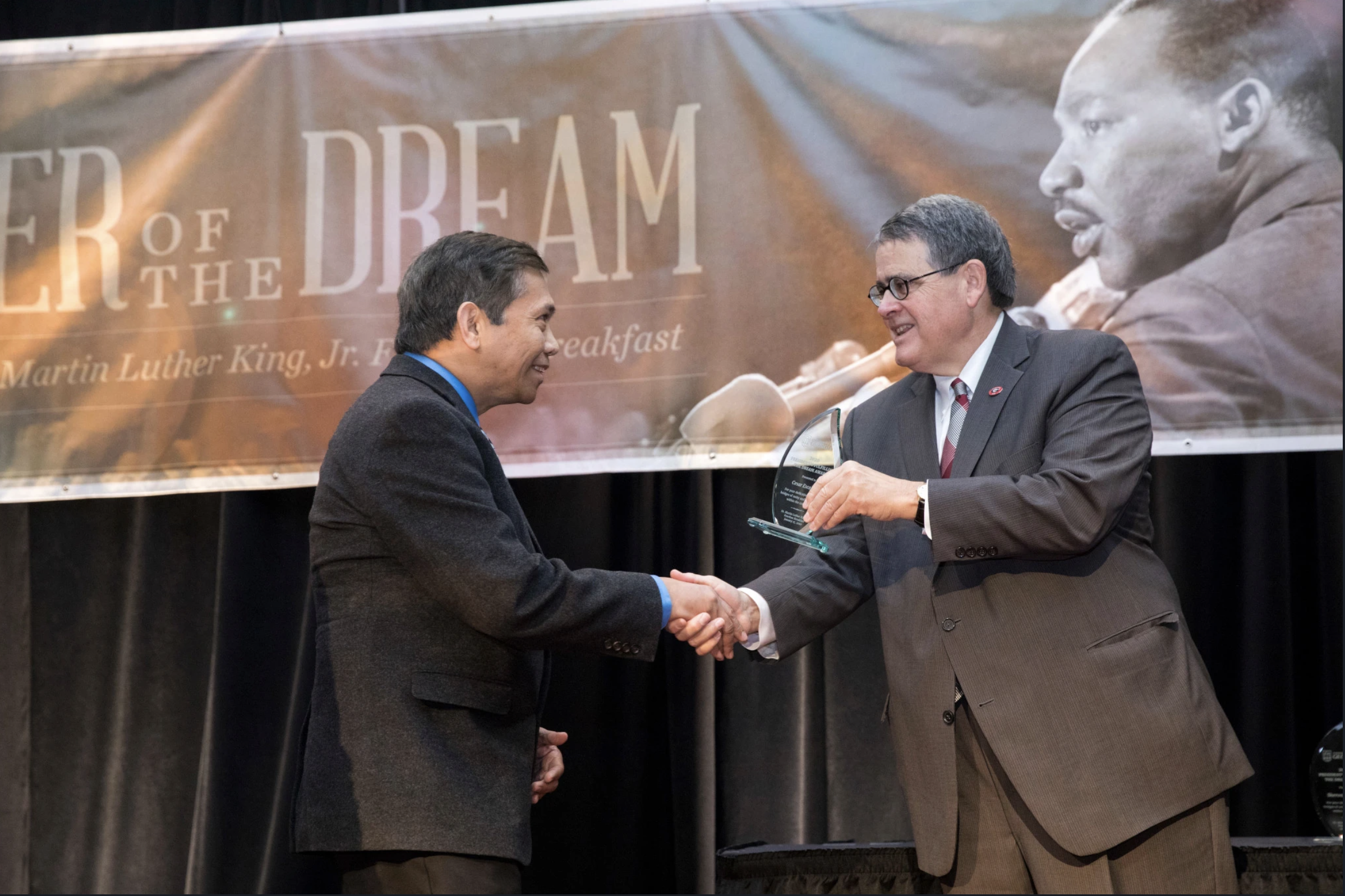 What is your proudest recent accomplishment? 
During the past two years, I have received a number of prestigious awards in teaching and mentoring.  Recently, I was recognized with the 2021 Distinguished Teaching Award (Less Than 10 Years category) by the Agricultural and Applied Economics Association (AAEA), which is the premier national academic and professional association in the field of agricultural economics. 
This year I was also selected to receive a Fulbright Lecturing Fellowship under the U.S. Scholars Program. Through this grant, I am slated to teach at two universities in Japan during the spring 2022 semester at Yokohama National University and Tokyo's Tokai University. 
In 2020 alone, I received three major awards:
At the national level, the 2020 AAEA Outstanding Mentor Award for "systematically showing consistent, outstanding efforts in fostering female and/or minority students";
At the university-level, the 2020 President's Martin Luther King Fulfilling the Dream Award citing my contributions in promoting human rights and social justice; reducing tensions and conflicts; and promoting understanding and unity primarily through my work with students from underrepresented groups; and
A college-level award, the CAES 2020 Outstanding Faculty Mentor Award for service to a broad population of students in the college. 
Thus far, I hold the distinction of having received back-to-back national mentoring and teaching awards from the AAEA in 2020 and 2021. In 2019, I was the recipient of the First-Year Odyssey Teaching Award that recognized my achievements in creating and sustaining interest in socially relevant applied research among UGA's new undergraduate students. In 2014, I was presented the D.W. Brooks Faculty Diversity Award in recognition of my contributions in directly and indirectly mentoring underrepresented graduate students in the department. 
What is your favorite part about what you do? 
There are at least two reasons I love my job. 
First, there is a striking contrast between my former job at the bank and my current job in academia. In my banking position, the early years were exciting times as I engrossed myself into mastering new skills, learning protocols and accumulating knowledge. After several years of mastery and familiarity, monotony started creeping in. 
When I embarked on my academic career, the learning momentum just kept going as new perspectives, issues and challenges would show up constantly to curtail any tendencies towards monotony. I have been in this position for more than 20 years now and I do not recall ever being bored. 
Second, I am always motivated by the multiplier effect of anything I do. It always feels good and satisfying when I can validate how something I have written or disseminated has become useful to certain patrons, who then turn around to create some positive contributions for many others. 
My experience with my student advisees is a case in point. After my student advisees graduate, I often hear back from them later about their respective careers impacting the lives of others and creating their own, unique contributions to society. That alone is enough to make me appreciate and enjoy the work I do.
 If you could do anything else, what would it be? 
Growing up in the Philippines as the eldest in a family living through some difficult economic challenges, my career choice was not really based on what I really wanted but was influenced more by practicality and urgency. When I chose my field of study in college, I ended up with economics as it assured me quick employment potential after graduation.
My goal was to be able to find a good job right away so I could help provide financial support to my family. Fortunately, it proved to be a good choice, as my skills and interests fit well into the discipline's demands. If I were in a different personal situation — like my more privileged peers in school or perhaps the youth here in America who have the freedom to choose what they want to be — I would have been either a priest or a lawyer.