What can you tell us about your academic and career path? How did you get to your current position?
I started college thinking I wanted to study electrical engineering at Rice University, but I switched to forestry at Colorado State University at the end of my first year. Just before graduating from CSU, I switched to plant biology and having worked for a couple of years in the research lab, decided to go on for a Ph.D. in plant biology at Washington University in St. Louis.
Five years later and with my Ph.D., I took up a postdoc position at the University of Missouri studying corn genetics. The field of molecular genetics with plants was beginning to take off, and I was intrigued by the power of using molecular markers, so I got support to establish a molecular genetics lab at UMC. This allowed me to be involved in several projects to develop molecular markers for corn, including one that worked with the International Maize and Wheat Improvement Center (CIMMYT) based outside of Mexico City.
At one of the meetings with CIMMYT, they asked if I'd be interested in a new position they were opening to lead the work on biotechnology in corn and wheat. Without too much consideration, I agreed to interview, was offered the position, and our family found ourselves moving to Mexico. Over the 18+ years we were there, I had the privilege to lead a group of international scientists working on corn and wheat genomics and genetic engineering.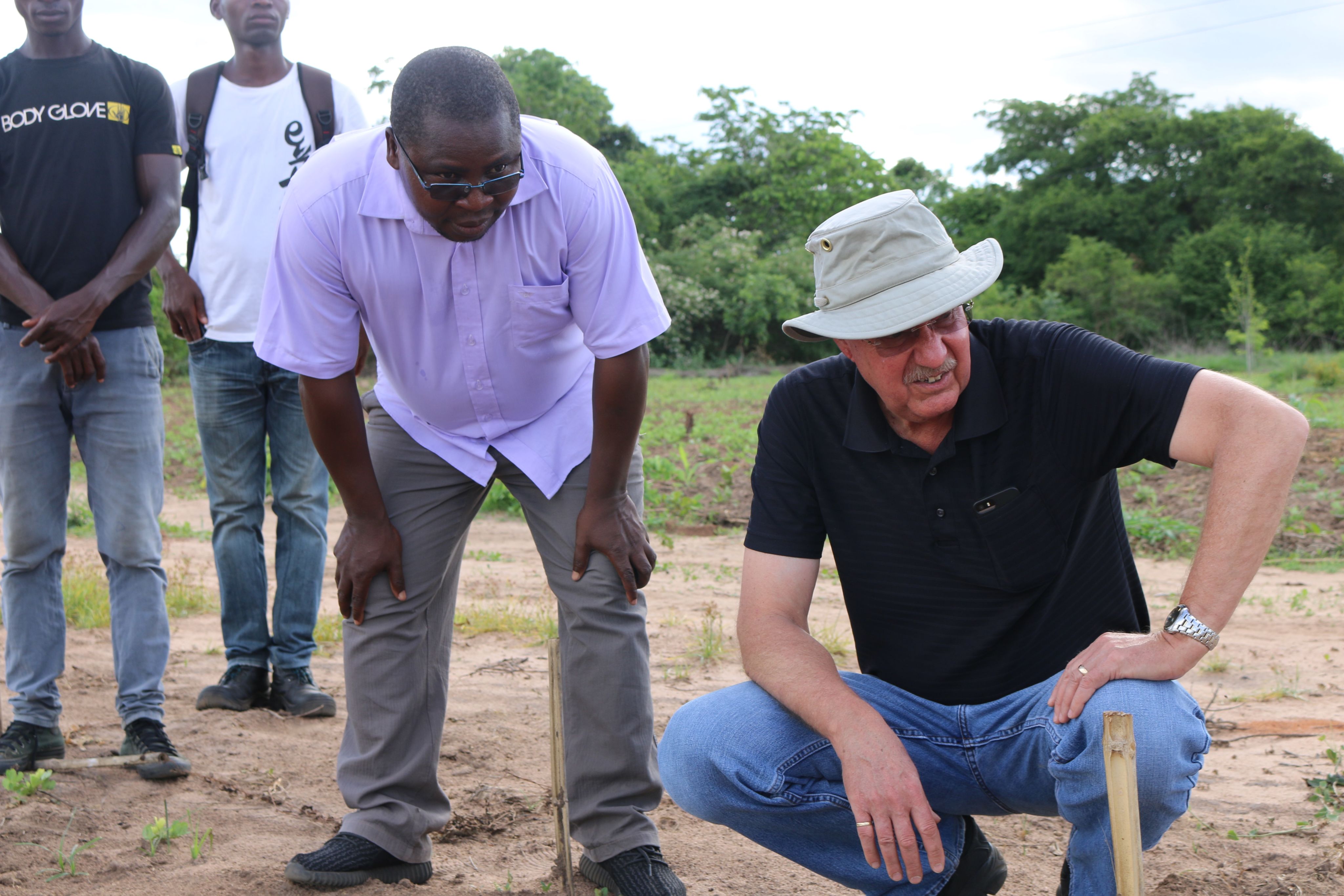 After our children went away to college, my wife and I were looking to move somewhere else, and I was offered a position at a similar international center, the International Crops Research Institute for the Semi-Arid Tropics (ICRISAT), based outside of Hyderabad, India. We relocated there in 2005, and I led ICRISAT's biotechnology and biostatistics programs working on crops that were new to me — chickpea, pigeon pea, peanut, sorghum and millet. After a few years, I was appointed the deputy director general for research where I led ICRISAT's global research program.
By 2013, we were ready to return to the U.S. to be closer to family. I wasn't sure what I would do for work, but the University of Georgia reached out about the next phase of a grant that was called Peanut CRSP at the time. I'd had some interaction with the program while at ICRISAT and thought this could be a good fit to my interests.
So it was the Peanut CRSP that brought you to CAES?
Yes. Peanut is one of those crops that is important to global food security because it is nutritious and grows all over the world. So when the U.S. government invests in research to help peanut farmers in other places, it just makes sense for UGA and CAES to spearhead that work.
I knew that UGA had organized the U.S. international research work on peanut since the 1980s, and that type of global agricultural research fit perfectly with my experience and expertise. Plus, I was excited to be back in a university setting.
It sounds like you found a challenging and rewarding field. Why did you choose agricultural research for a career?
Yes, international agricultural research has been great match for me, but no single decision brought me to the field. Not many kindergarteners dream of doing what we do.
I've always been interested in science but was never sure exactly what area was right for me. After trying engineering, I moved to forestry more because of a love of the outdoors.
From one of my classes, I got involved working in a plant research lab that really convinced me that I liked research, and I became intrigued with various aspects of plants. Going on for the Ph.D. honed that interest to focus ultimately on genetics and molecular genomics.
Taking on an international position allowed me to appreciate how important global food security is, and how critical research is as part of the solution.
What would you most like the public to understand about your work?
The U.S. government has a Global Food Security Strategy to end hunger, poverty and malnutrition through agriculture, and the Peanut Innovation Lab is an important part of that plan.
It's an ambitious goal, but we can help people to become more resilient, develop systems that resist shocks and stresses, and make nutritious food available to people in food-insecure places. UGA scientists and partners around the globe are helping smallholder farmers to produce better peanuts that can withstand disease and stress from climate change.
Peanut also is an important crop in Georgia and across the Southeastern U.S., and some of the problems we are addressing in other countries likely will be found in the U.S. in the future. Drought and disease don't stop at borders, so we need to be prepared to address those problems here based on our experience in other countries.
But it's also not just about what happens in the field. Through research into economics, sociology and other social science disciplines, researchers are improving people's livelihoods, creating a safer and more economically prosperous world that can be a stronger economic partner with the U.S.
What are you currently working on, and what is the end goal of that project?
The Peanut Innovation Lab has a broad mandate. We work throughout Africa and a bit in Asia and the Americas to improve peanut cultivation, storage, marketing and consumption by fostering synergies and building research capacity, empowering farmers with resilient new varieties and production practices, creating and growing markets to consume peanuts, and developing knowledge about gender and family dynamics so that young people and women aren't left out.
The lab supports several partnerships between public and private institutes in the U.S. and Africa. Projects range from developing better peanut varieties that withstand drought to creating new management programs for smallholder farmers to improving access to innovations for women, young people and the rural poor.
What is your proudest recent accomplishment?
The Peanut Innovation Lab has accomplished a lot, but one of the most satisfying developments for me has been seeing a network of peanut breeders across Africa work together to analyze the genetic diversity of over 3000 peanut lines.
Peanuts are grown all over, but just looking at the plant, you don't necessarily know its strengths and weaknesses. Is this particular variety grown in Ghana the same as a similar variety grown in Uganda? The plant may look the same, but you don't know what lies in the genes until you look.
We put together a network of plant breeders across the continent — many of them the sole expert in peanut breeding in their country — to compile all the varieties in Africa and hone that collection to 300 of the most diverse. Over the past few years, scientists across Africa and the U.S. have been analyzing these in different environments, identifying new diversity for important traits and even new varieties that they can release in their own countries.
By working together in a system of trust and respect, the African scientists have created a network that is more than the sum of its parts. By collaborating with world-renowned scientists in the U.S., especially here at UGA, they are incorporating the best science into the national agriculture programs in their own countries and enabling U.S. scientists to understand the potential of peanuts in the U.S.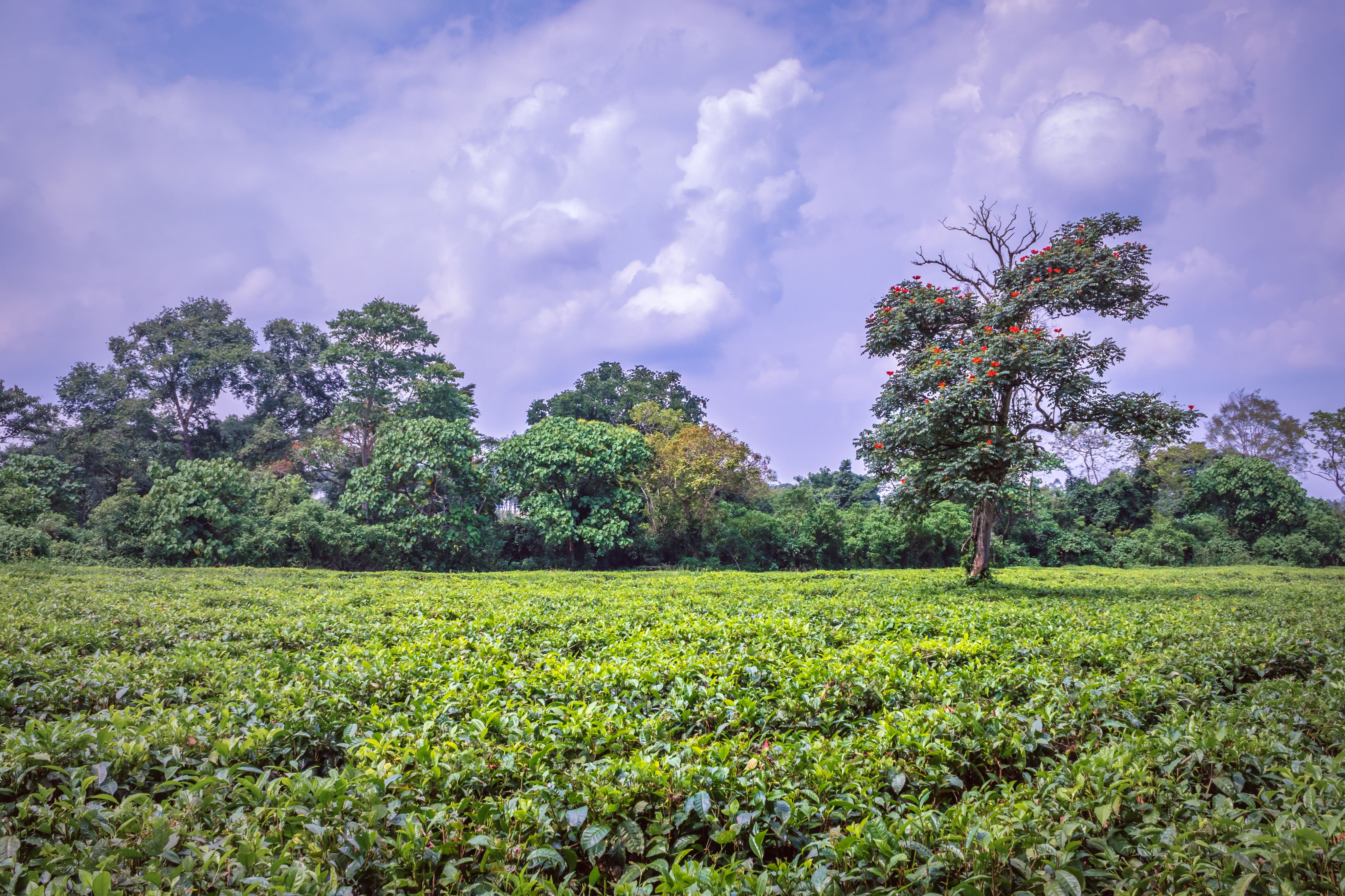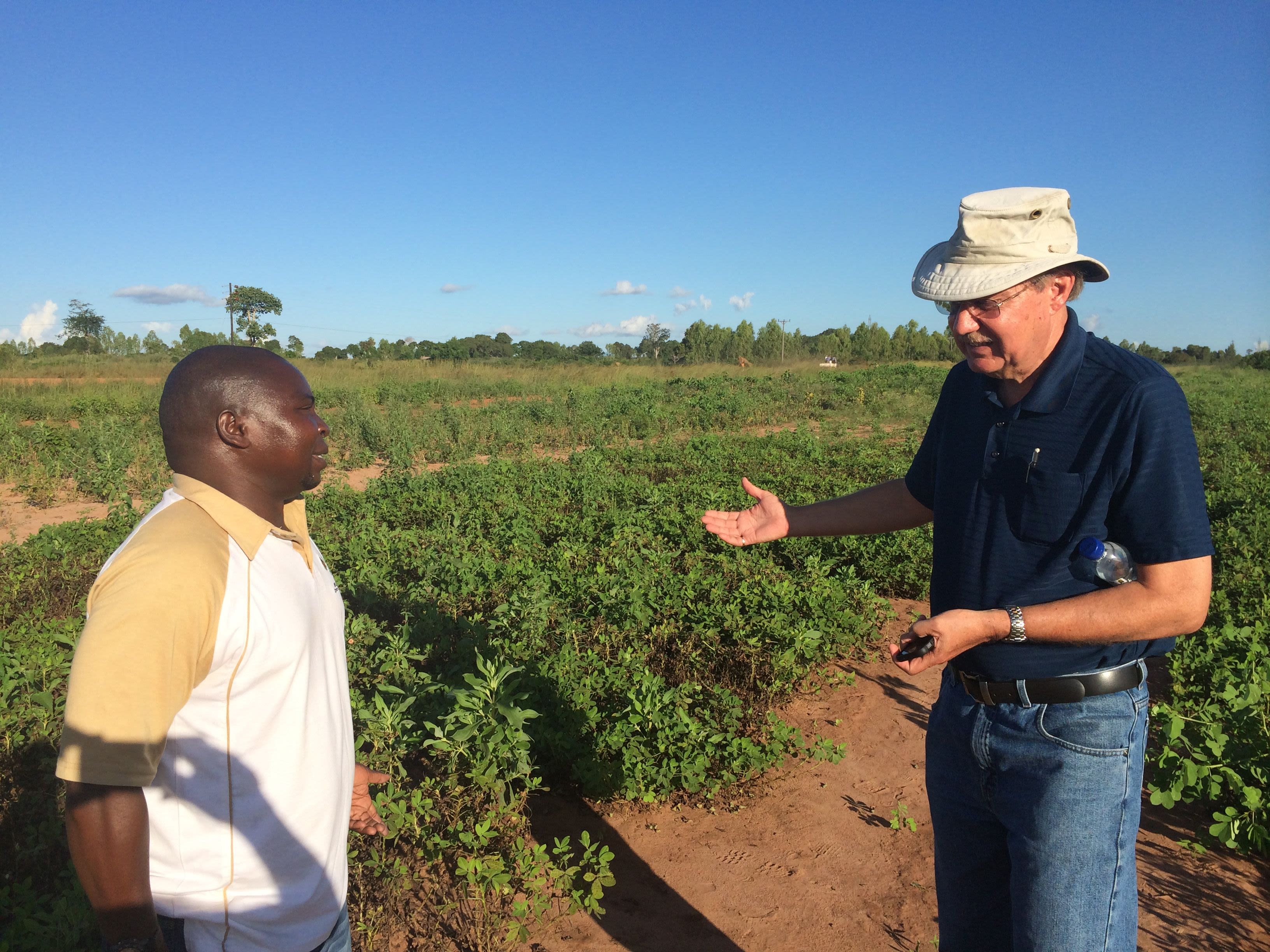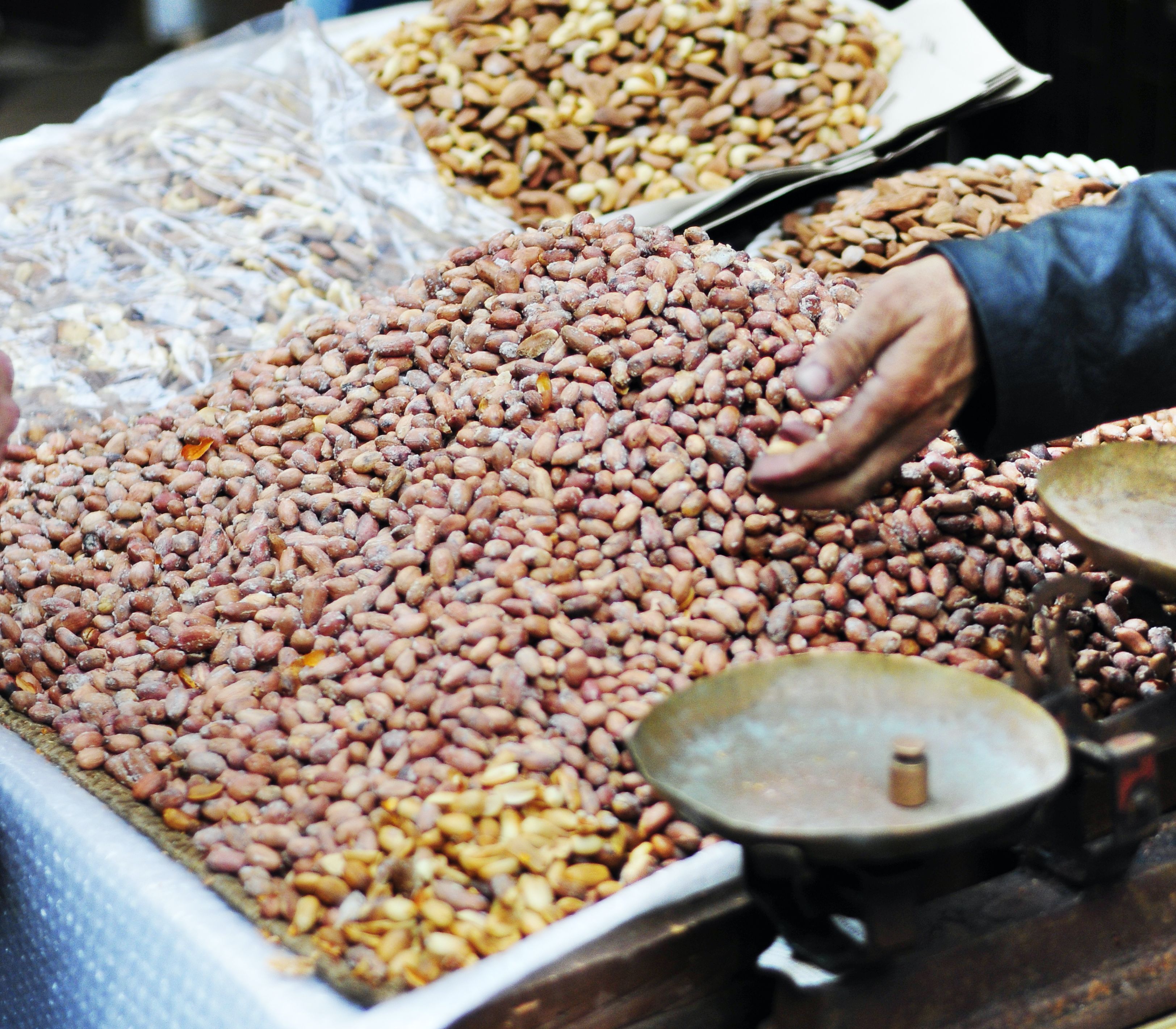 What is your favorite part about what you do?
The most exciting part is when we get to travel to the countries where we work — mostly Senegal, Ghana, Uganda and Malawi over the past few years — and interact with our partners there.
Seeing firsthand the progress they've made and discussing what's next or helping them solve a problem is really satisfying. It all comes to culmination when we then get to visit and interact with farmers to see how our achievements are helping them improve their food security and livelihoods.
If you could do anything else, what would it be?
That's a hard one, as at this point of my career, I've had the opportunity to do more that I dreamed I would do.
I've traveled to numerous countries; worked internationally in Mexico and India, had the privilege to work with may international scientists, students and technicians; and have seen firsthand the importance and impact of research on improving the lives of people trying to improve their livelihoods with limited resources and under extremely difficult conditions.
The beauty to working in science is that the opportunities continue to change, and the technology we have today to address problems is unbelievable. I only wish I was starting my career so that I could take advantage of many of the latest advances.
What is something your colleagues might not know about you — hobbies, interests, secret talents?
I'm pretty sure my team knows about this, but my hobby outside of work is woodworking, something I've enjoyed since I was young.
Something about designing something from scratch, building it, and ending up with a unique product you created is very rewarding. I've done everything from small projects as gifts to renovating a house. I also have a desire to attempt to fix almost anything rather than discard and buy new.