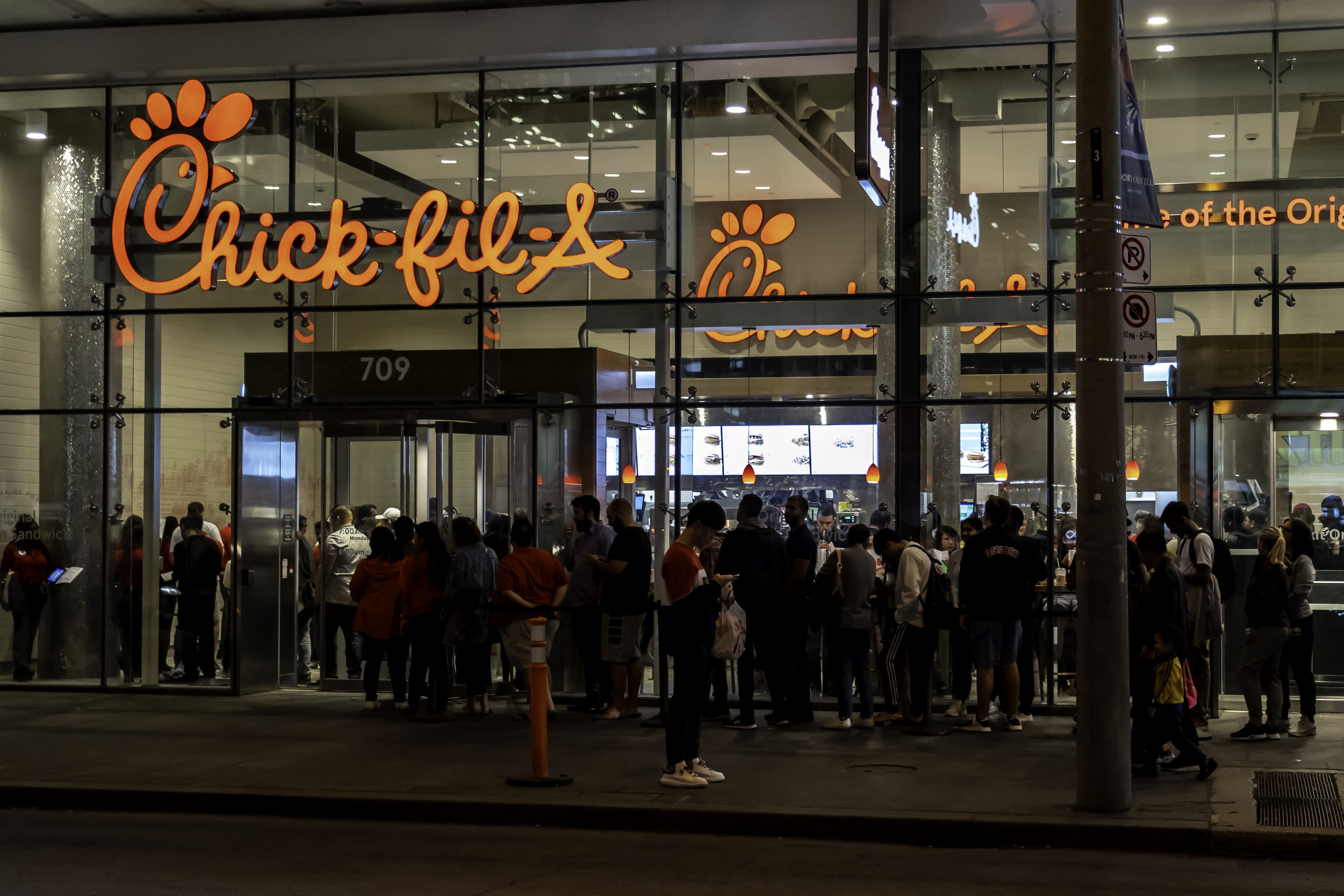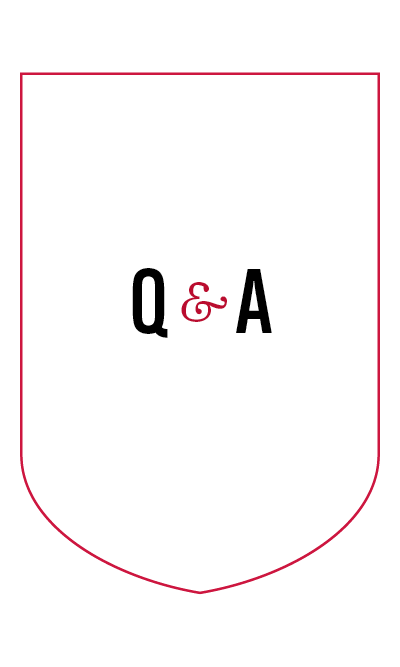 How did you become interested in the agricultural or environmental sciences sector?
I feel like agriculture and food are a part of my DNA. As a young girl, I spent a lot of time with my grandmother and great-grandparents.
My great-grandparents had a small farm where they grew fresh vegetables, corn, figs and muscadines. They also raised and butchered pigs and cows. Everything required hard work, and nothing went to waste. I was literally raised on "farm to fork" out of necessity. I spent hours shelling peas, shucking corn, canning beans, making fresh preserves, homemade sausage or Brunswick stew.
Life centered around mealtimes and sitting down at the table together. Breakfast was grits, eggs, homemade biscuits, country ham, bacon or sausage. Dinner was vine ripe tomatoes, rice, purple hull peas, butter beans and often fried chicken.
Everyone was welcome and anyone close by could drop in. Conversation at the table was everything from simple daily chitchat, jokes, to deep discussions around life, politics and faith. This ingrained a passion and love for farm fresh foods, cooking, family, community and faith.
In fifth grade, our school had a 4-H program. In this program, I learned the basics of good nutrition and health. I competed in the Foods and Nutrition competition in sixth grade and won second place with a peppermint ice cream pie.
There were only two contestants – but it did not discourage me! I had found my calling. I began to cook anything I could on my own. Some tasted great, others my parents quietly threw out the bedroom window.
In high school my first job was at Dairy Queen®. This began my professional food journey. I loved cooking burgers and fries and making Buster Bars® and banana splits. What I enjoyed most was seeing what all I could create with the ingredients on my break.
My favorite was cherry chocolate chip shakes. I stayed with Dairy Queen through high school and college and was given the opportunity to learn about food as a business and what it took to run a restaurant. A best-kept secret is I can still make the perfect DQ curl.
At this point, I decided I would become a chef. With no means to afford culinary school, I quickly determined this was not an option for me. So, I took classes to become a nurse at a junior college. I enrolled in a night cooking class at a local technical school, where the teacher told me about the College of Family and Consumer Sciences at UGA. I choose to major in consumer foods. This was perfect for me. I could study nutrition, food service management and food science. Mary Ann Johnson was my advisor and gave me the opportunity to work in the nutrition research lab. I also worked at a local commercial bakery and did an internship at Callaway Gardens.
While in undergrad, I learned about sensory science in one of my classes. I had never seen or heard of it, but was fascinated that consumer acceptance of food could be determined by the appearance, aroma, taste, texture and flavor of food. I learned how ingredients could affect these attributes and how to measure differences through taste tests and in the lab.
I decided to go to grad school in food science and specialize in sensory science. I applied to the UGA program and was accepted. I took a few classes in Athens and then transferred to the Griffin campus to learn from a sensory forerunner and expert, Anna Resurreccion.
Even though Griffin was not the typical college campus, it was perfect for me. I was able to learn the discipline while forming deep, close relationships with faculty, staff and other students.
Every month we hosted a potluck dinner, where I grew a deep appreciation for international cuisine and other cultures. I also participated in the Food Science Club and in the student section of the International Food Technologist Association (IFT). My biggest lesson was from Robert Shewfelt, who taught me to ask deep and hard questions and to reach out to experts if I could not find the answers.
Upon graduation, I joined ConAgra as a research and development scientist, focusing brands such as Healthy Choice, Banquet, Kid's Cuisine and Marie Callender's. We not only developed the food, we also commercialized the recipes in the plants. I had a broad exposure to making everything from egg rolls to pot pies. After a few years, I transferred to the Culinary Development Center where I wrote and tested recipes, supported photo shoots and wrote heating instructions. I also would partner with chefs to take their recipes from idea to manufacturing.
My husband was transferred, and I began a consulting career. This provided me the opportunity to be considered by Chick-fil-A® as part of their menu development team. I was a huge Chick-fil-A® fan. I had my first sandwich in 1971 and still love them today.
Woody Faulk, a UGA alumnus, took a chance on me and I am so glad he did. It was a small team, and many skills sets were needed. I joke that I did everything from "dishes to delicious" and all in between. In my time here, I have had the opportunity to work on a variety of menu items and in every category. I helped develop items such as the Chick-n-minisTM, Cool wraps ®, Grilled chicken sandwich, Mac and cheese and Greek yogurt parfait. I also have supported the development of new fryers, packaging, procedures, training methods and quality requirements. I currently focus on continuous supply and reducing operational complexity, so I spend a lot of time on chicken and waffle fries."
I am often asked, what's my favorite menu item — it's the one I order when I'm hungry ,and it's always changing!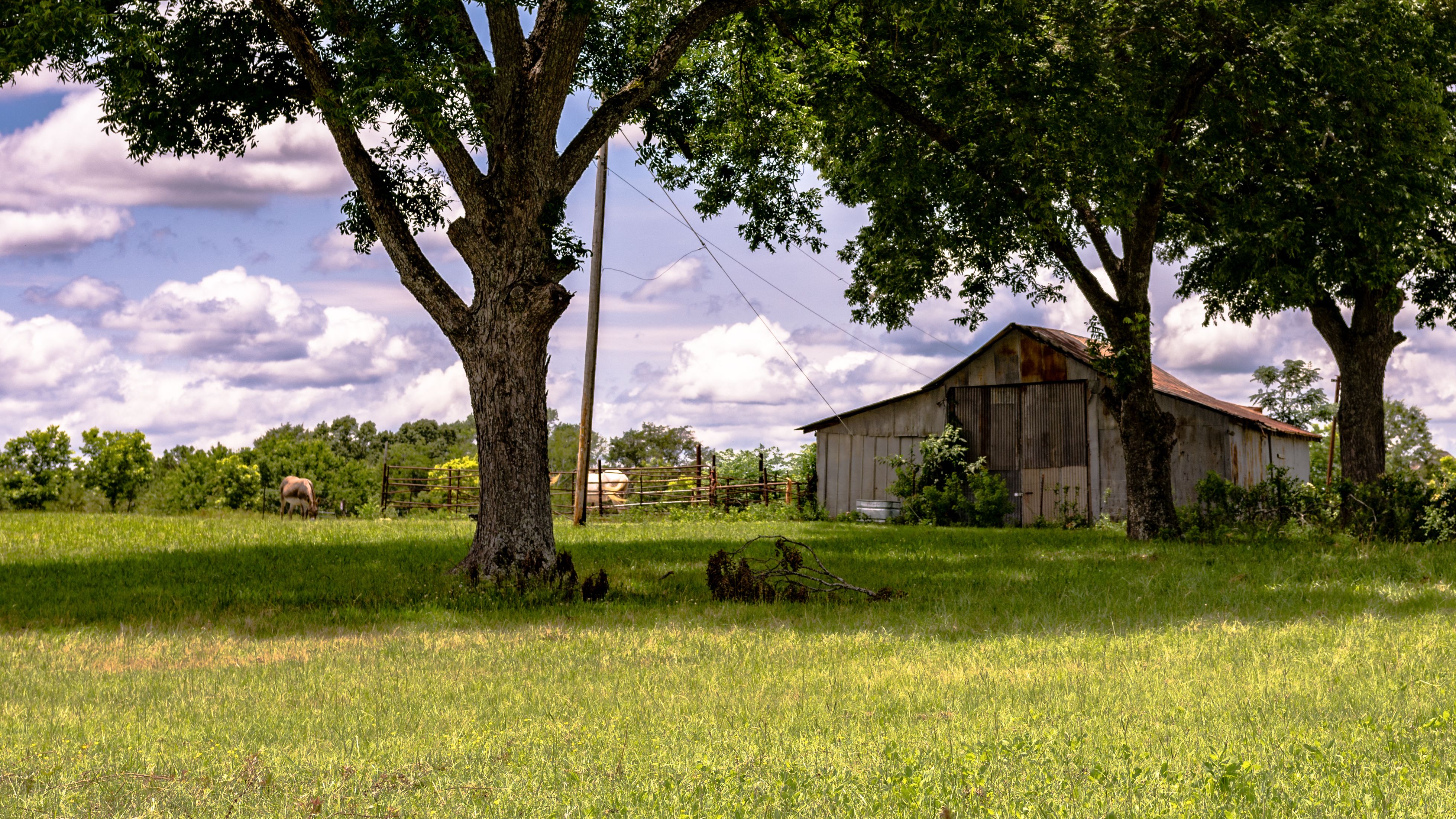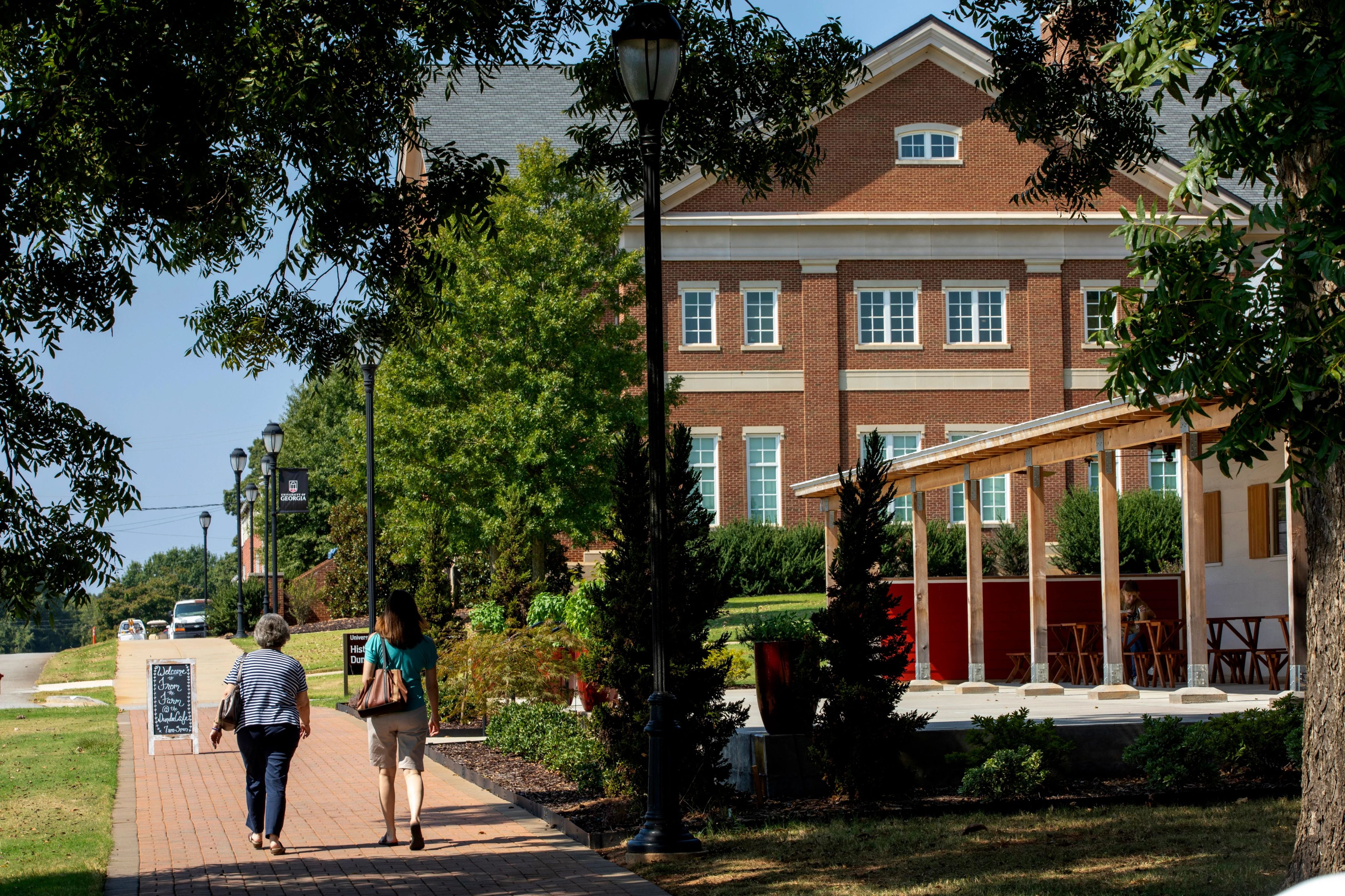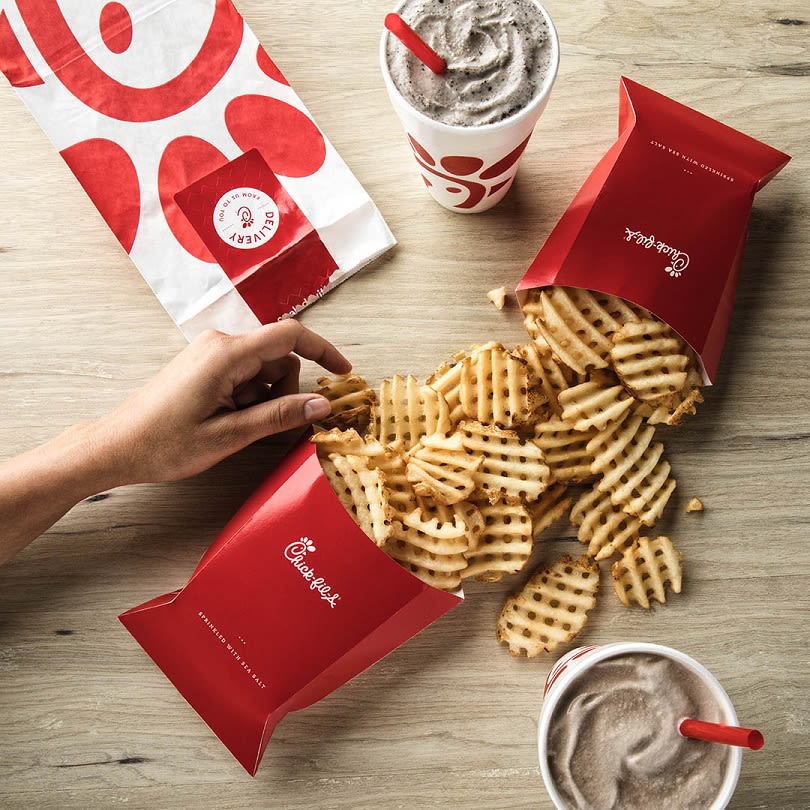 How would you explain your career path to students or alumni who are just now entering the workforce?
My career path has been an exciting and unexpected journey, one of diversity and flexibility. Sometimes I am a family and consumer sciences expert, other times I am using skills learned in food science.
While I don't work directly as a sensory scientist, I feel the skills I learned give me a unique perspective on how to create foods customers love, as well as how to match products when more than one supplier is needed.
Knowing how to apply lab testing when needed is also helpful. No matter which side of my brain I am using, the creative or the analytical, I find joy in the challenge of creating something new or solving difficult problems. It's so fun and rewarding to serve our operators, team members, guests and suppliers.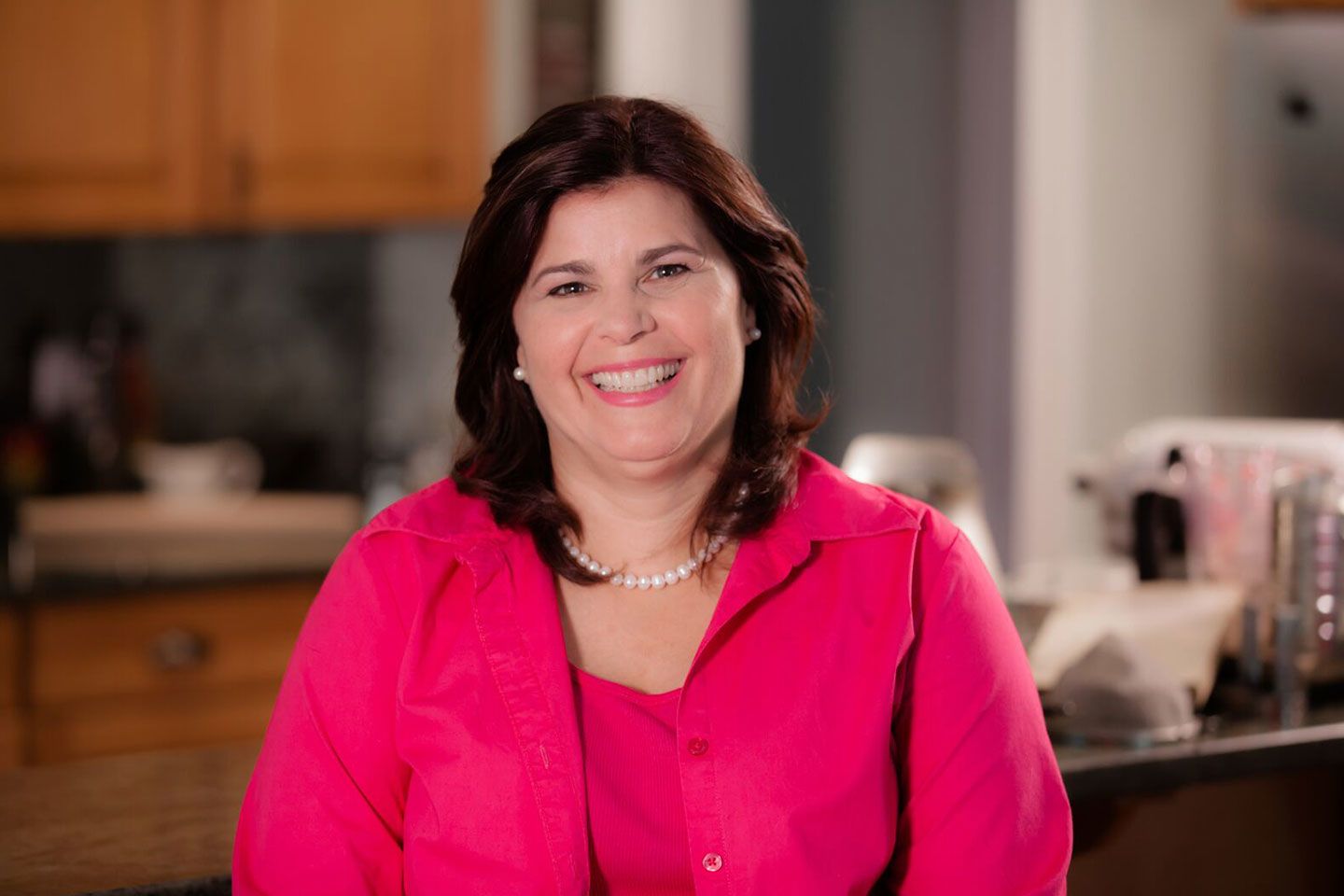 Companies today need people who are willing to be flexible and to meet the needs of businesses, which are ever-changing. People who have character and chemistry and who are willing to be continuous learners. People who are willing to try, fail and try again. People who bring and give their best because they know their "why."
It's very important to evaluate what your personal and professional goals are, who you would like to work for, where and how you would like to work, and how you would like to give back as you consider your future.
Take the time to set goals and write down and design your own job description. It may not exist today, but it could five to 10 years from now.
When you find the place where your skills, passions, core values, talents and gifts intersect, you know you have found your unique place in the world. When you ask yourself "What I am good at?", "What do I love?", "What can I get paid to do?" and "What does the world need?", you will find your path. A career is what you are paid for. A calling is what you're made for.
One key to my success has been to continuously learn through internships, job shadowing, travel and professional organizations such as the International Corporate Chefs Association, Research Chefs Association, IFT, and the American Association of Family and Consumer Sciences. There are also so many additional options through podcasts, books and online.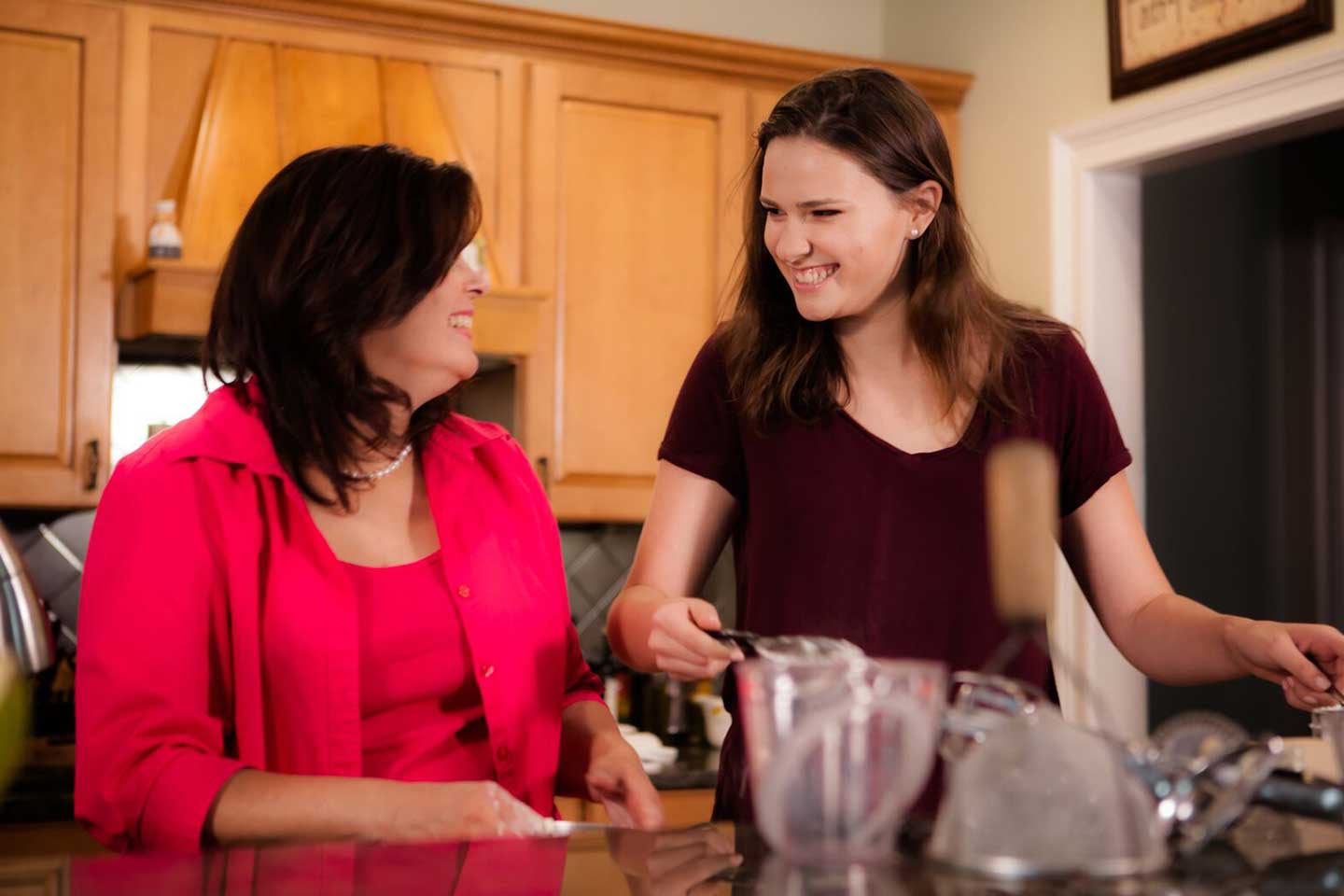 Jonson and her daughter sift flour together.
Jonson and her daughter sift flour together.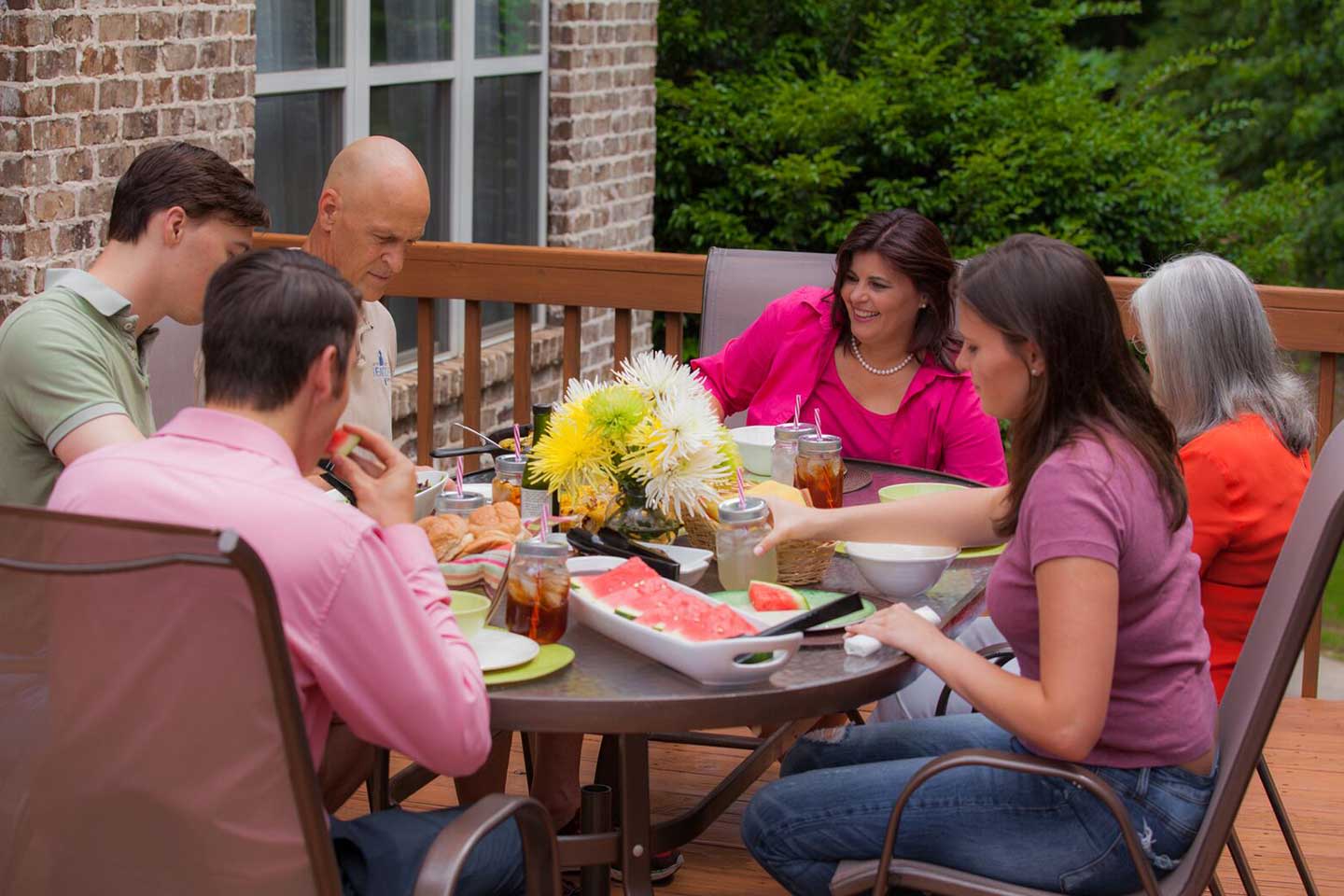 Jonson and her family share a meal on the back porch.
Jonson and her family share a meal on the back porch.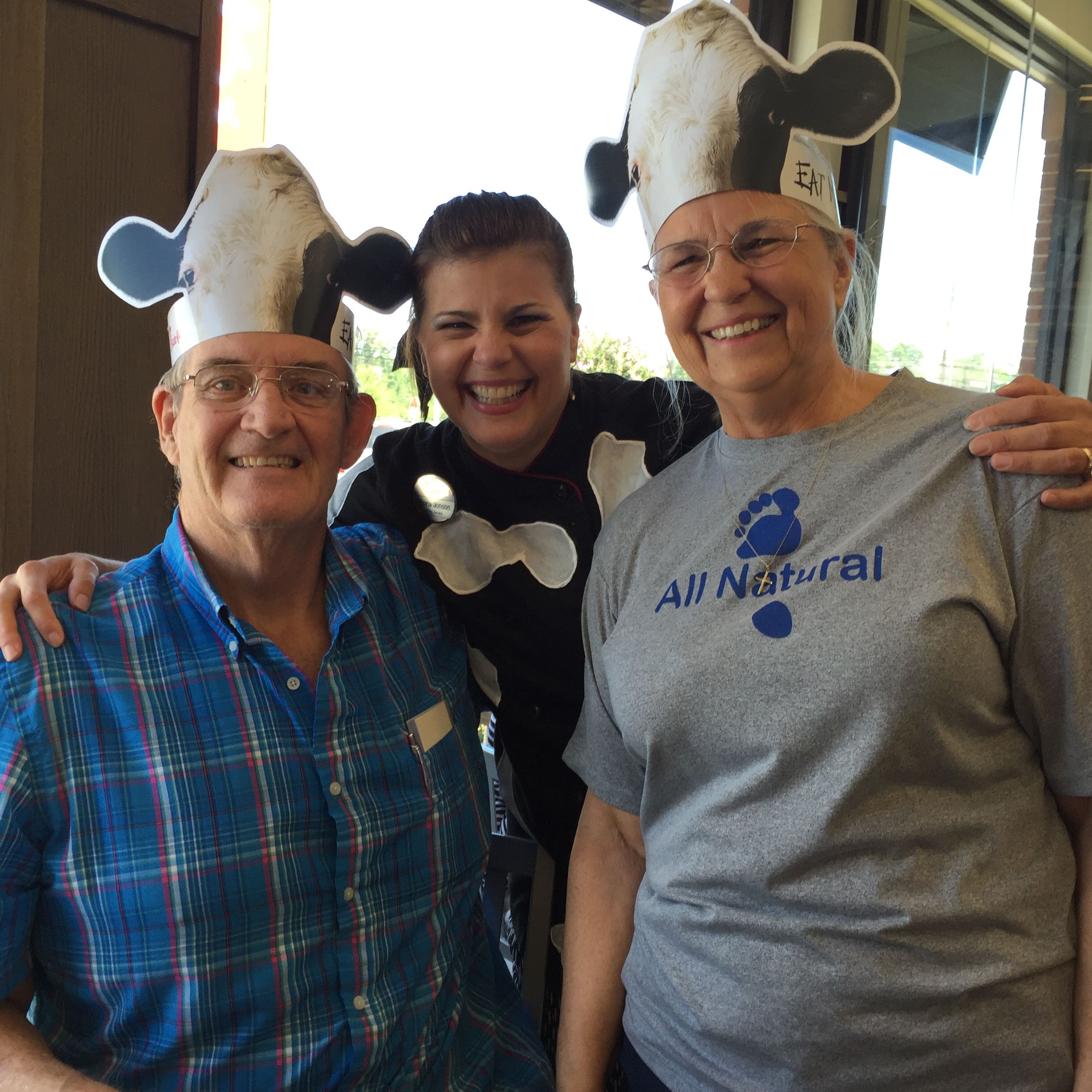 Jonson and her parents eat at Chick-fil-A while posing in the brand's cow hats.
Jonson and her parents eat at Chick-fil-A while posing in the brand's cow hats.
Item 1 of 3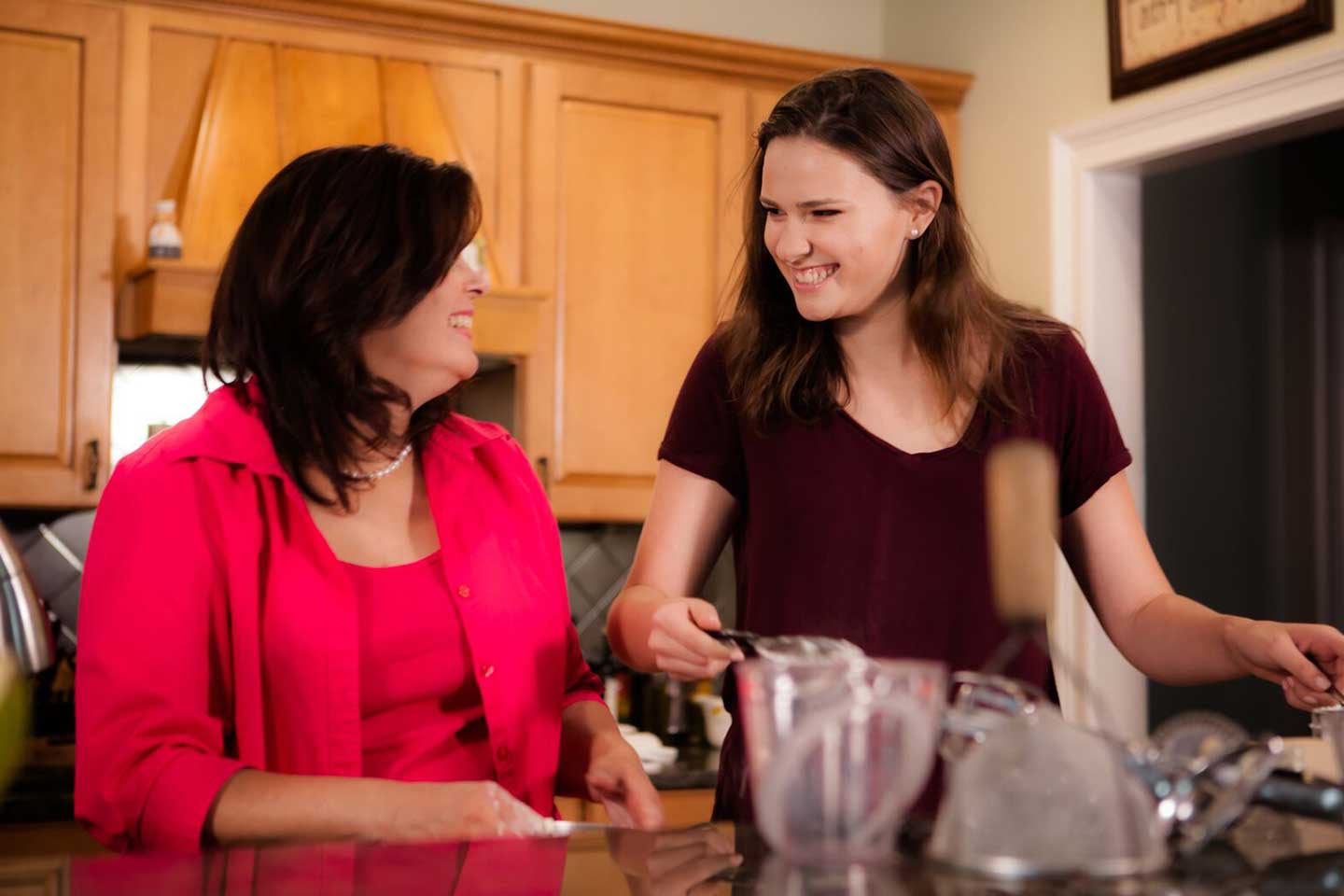 Jonson and her daughter sift flour together.
Jonson and her daughter sift flour together.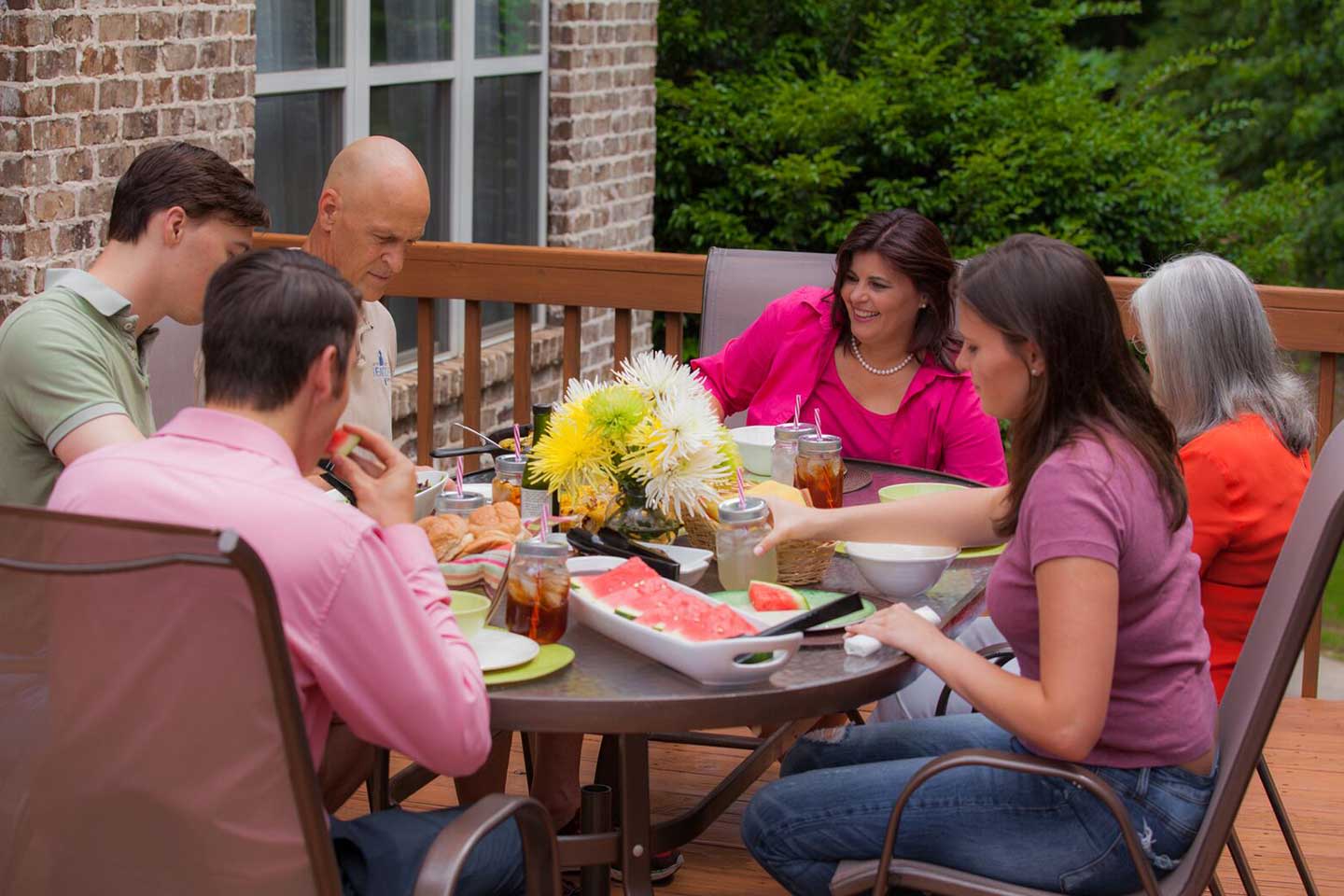 Jonson and her family share a meal on the back porch.
Jonson and her family share a meal on the back porch.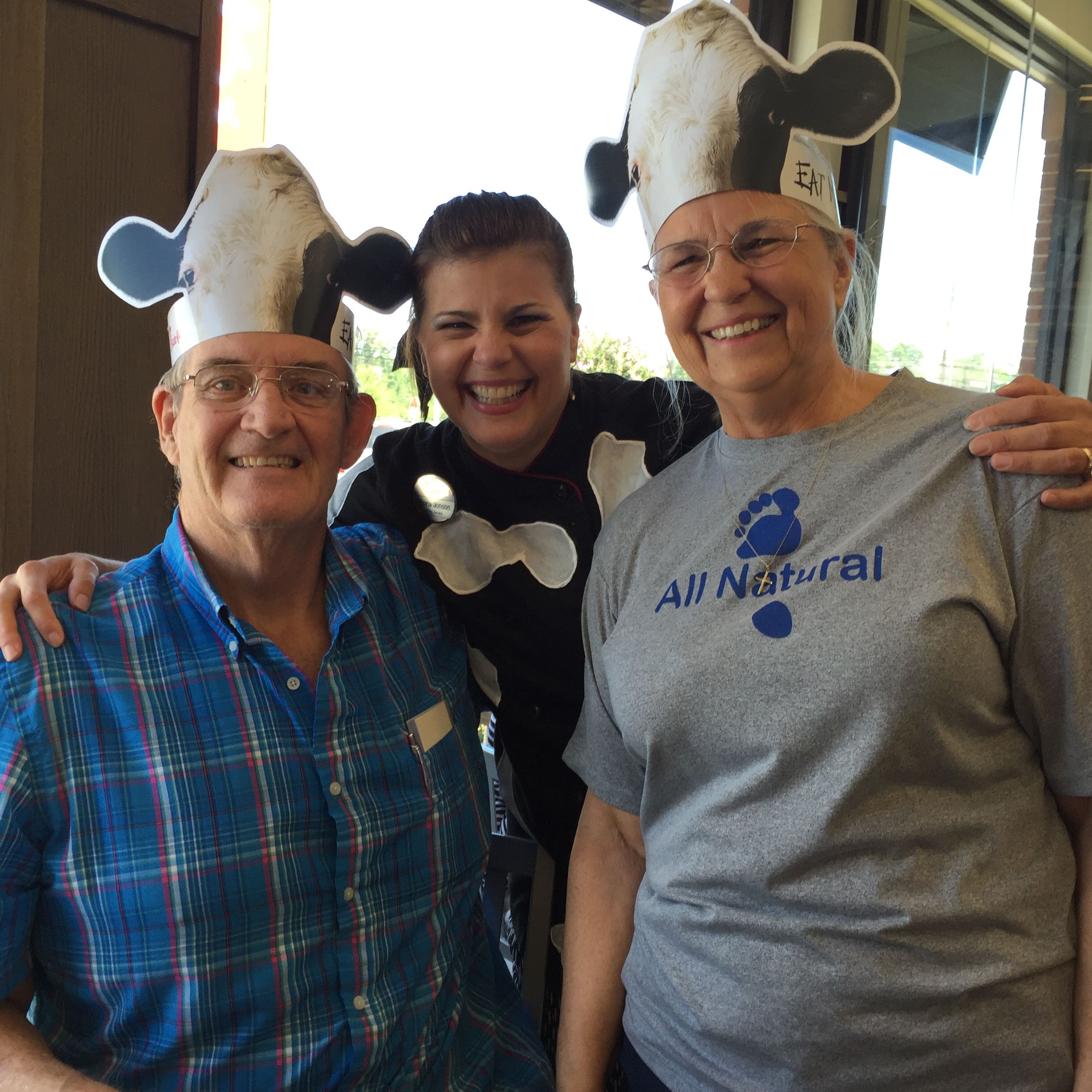 Jonson and her parents eat at Chick-fil-A while posing in the brand's cow hats.
Jonson and her parents eat at Chick-fil-A while posing in the brand's cow hats.
Where do you see your industry in the next 10 years? What are going to be some of the greatest challenges and opportunities?
Consumers demand high quality, great tasting, better-for-your food with a variety of flavors and textures. They want it where they want it, when they want it.
Great food will be the entryway into the consumer's heart, but service, hospitality, variety and consistency will be even more important.
Consumers have so many choices, you can't afford to disappoint them. The cost and benefits of consumer sentiment will continue to influence business decisions that ensure long-term brand health and guest satisfaction.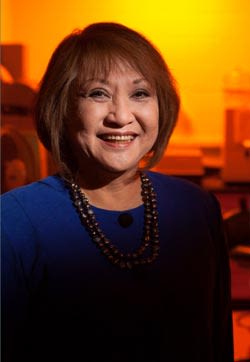 Technology and speed to market will continue to drive innovation and creative thinking. It's such an exciting time to explore new ways to do familiar tasks without compromising quality.
Supply challenges, shrinking talent pools, rising costs, food safety, nutrition and packaging requirements will create opportunities to think differently about how we source, prepare and deliver food.
There will be increased demand for bright minds who ask, "How might we solve this challenge?" Willingness to take calculated risks to find breakthrough innovations will also be essential for survival.
How do you continue to give back to the community?
I currently serve on the board of the International Corporate Chefs Association and have had the privilege of serving on the alumni board for the Department of Food Science. I also have hosted multiple exchange students, interns and job-shadowing students.
Lately, it has been my goal to teach others that learning about food is not scary, it's fun. No matter who you are or where you are from, you can learn to explore and have confidence in the kitchen or eating out.
Why do you think it is important to work with CAES?
CAES trains the leaders of the future. The world is going to continue to eat, and we must determine how to meet the needs it will have.
As Truett Cathy used to say, "Food is essential to life, therefore make it good."
It takes programs like the ones at CAES to provide that food and to make it good. I would not be where I am today without UGA. The skills I learned and the contacts I made helped lay a great foundation that would prepare me for a lifelong career in food.
The "why" started at my grandma's table, UGA taught me the "how" so I could find my place in the industry and the world.
If you could go back in time, what are words of advice you would give to yourself when you were in college?
Try hard, develop a plan and don't ever give up on your dreams and goals.
Network and never be afraid to ask a question or ask for help. Find people who will invest in you, believe in you and lift you up. Learn from and respect those who have gone before you.
Never be afraid to try, fail and try again. It just may lead to the next thing the world needs.