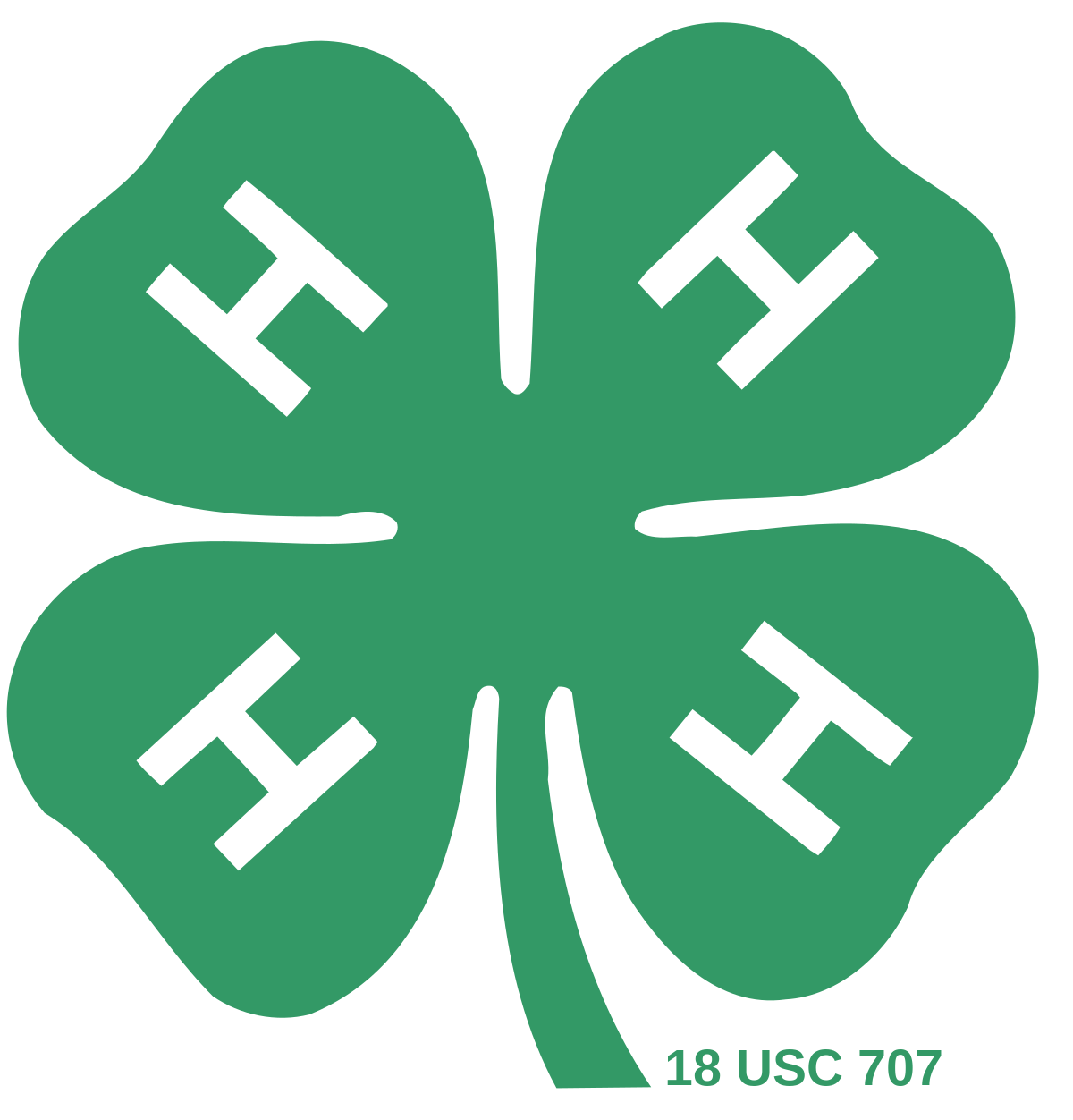 A Bright Path
Georgia State 4-H President Venya Gunjal is determined to develop tools for others to succeed.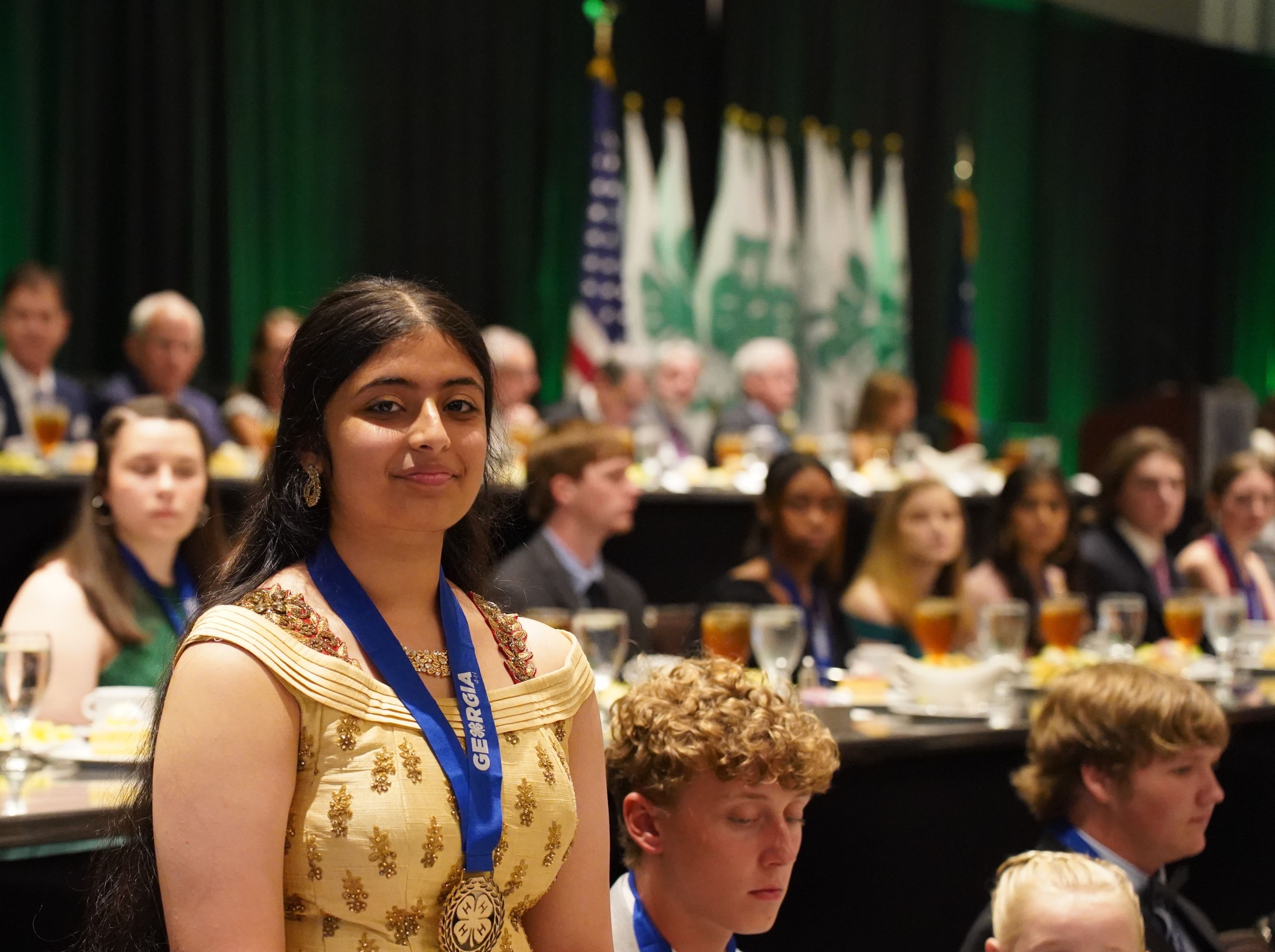 Everyone is on their feet.
A moment before, a pin dropping from the speaker's podium would have echoed throughout the chamber at the Georgia Capitol. Then 180 members of Georgia's House of Representatives filled the room with thunderous applause as Venya Gunjal delivered her final word of thanks.
"I stand before you on behalf of more than 152,000 4-H'ers in Georgia," Gunjal said during her address commemorating 4-H Day at the Capitol in February. After introducing herself as an 11th grader from Cobb County and a student of the STEM Magnet Program at Wheeler High School, she said, "4-H has been a driving force in exploring my passion for science since I gave my fifth-grade presentation on wind power. Seven years later, I continue to learn more about STEM through 4-H."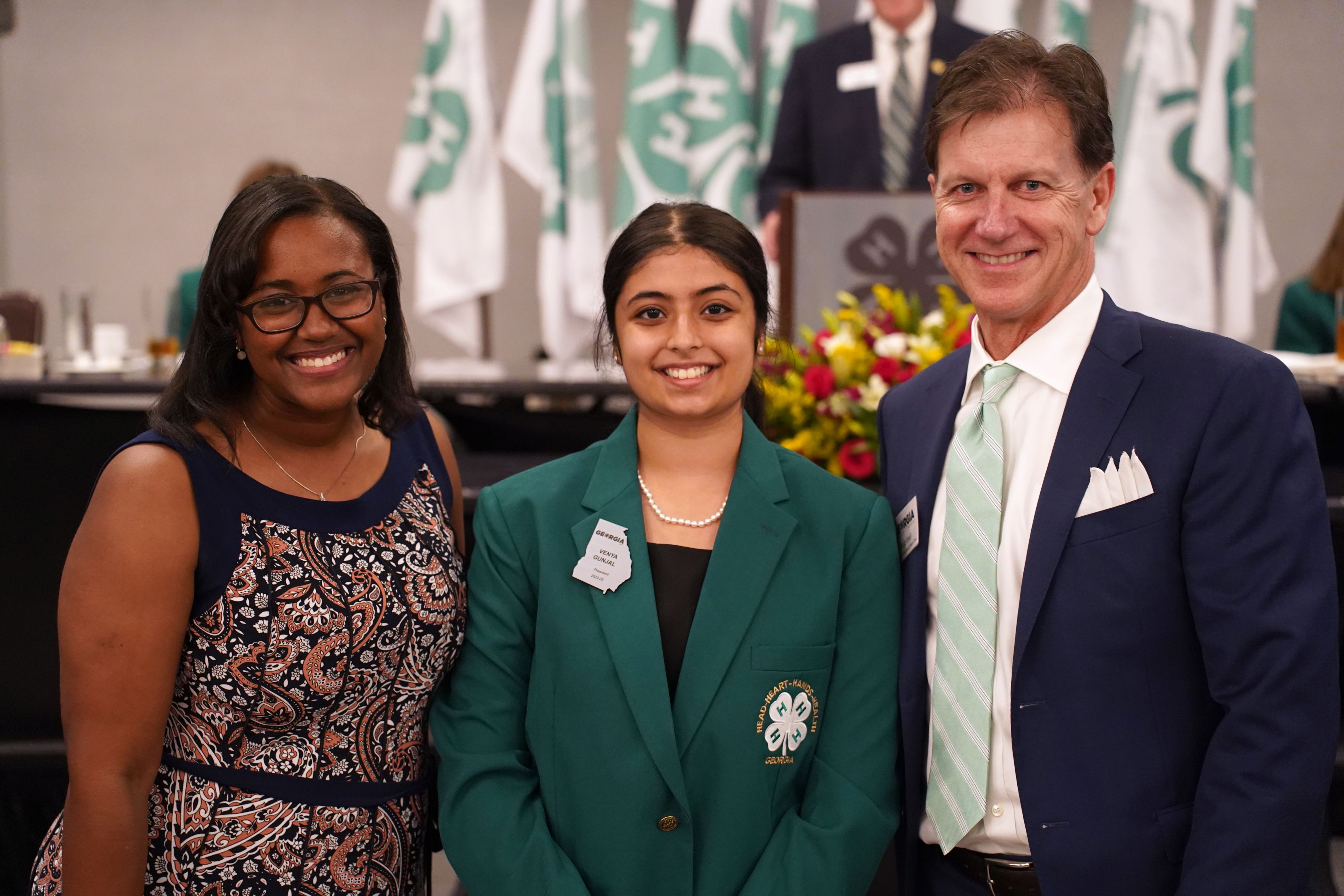 Reiterating the impact 4-H has for her and 4-H'ers throughout the state, Gunjal continued, "Georgia 4-H builds the next generation of leaders by engaging young people with life-changing experiences in agriculture and STEM, healthy living and civic engagement. These opportunities are made possible by the dedication of volunteers, county agents and other adult leaders that make 4-H Georgia's premier youth leadership program."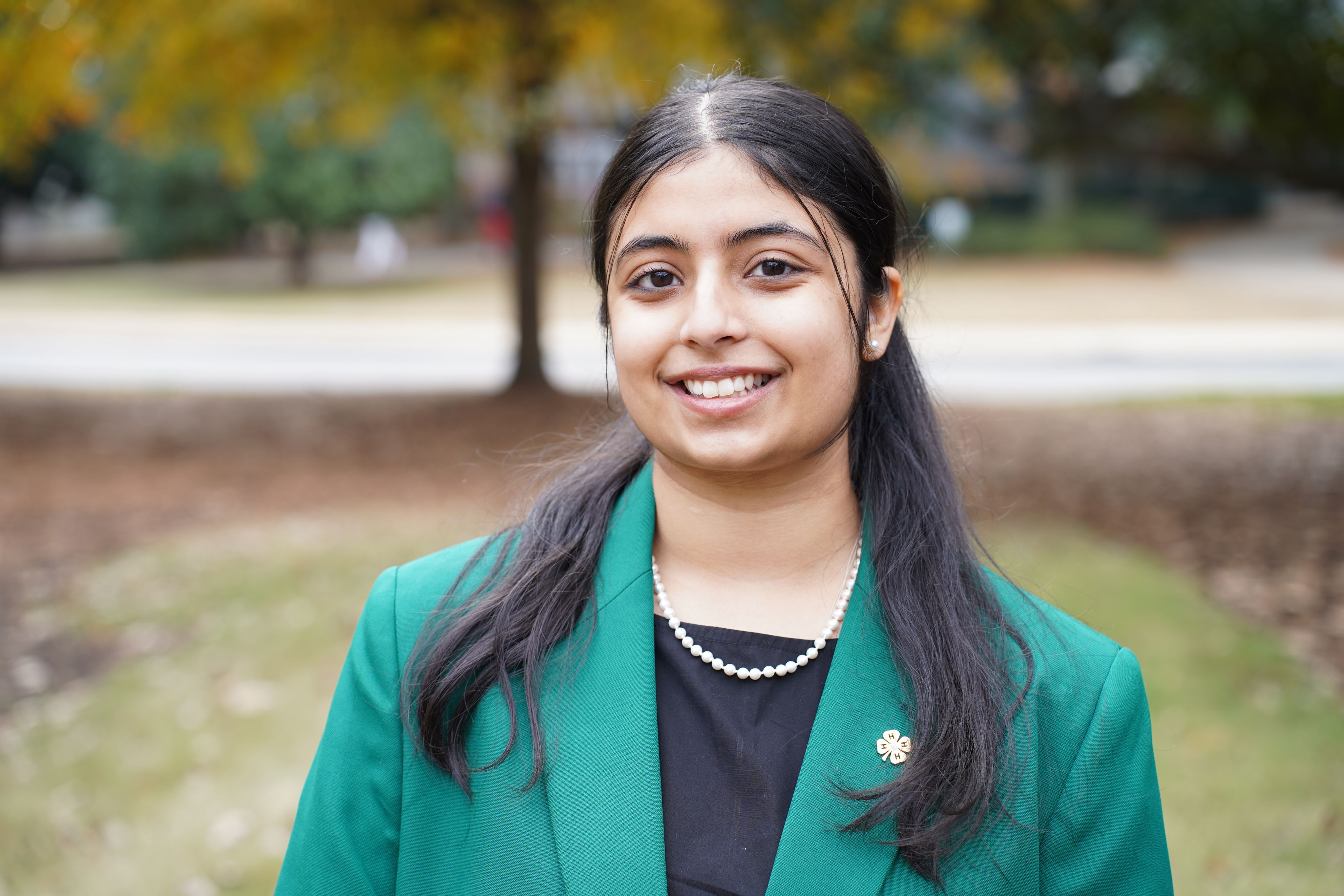 Venya Gunjal, a Wheeler High School student, is the president of the 2022-23 Georgia 4-H State Board of Directors.
Venya Gunjal, a Wheeler High School student, is the president of the 2022-23 Georgia 4-H State Board of Directors.
Elected by her peers during the annual 4-H business meeting known as State Council in June 2022, Gunjal's campaign slogan encouraged delegates to "Vibe with Venya." A thoughtful and patient leader, Gunjal's good vibes garnered a commanding vote in her favor.
"I am honored to serve as the president of Georgia 4-H," Gunjal said.
During her tenure as 4-H state president, she has piloted the nine-member 4-H State Board of Directors as they fulfill an important role in programming for one of the largest state 4-H programs in the nation.
She has been diligently preparing for this moment since she was 10 years old. Gunjal remembers the day in fifth grade when she joined 4-H during an in-school program conducted by the Cobb County 4-H agent with University of Georgia Cooperative Extension.
She was immediately hooked on 4-H Project Achievement, one of four core programs offered by Georgia 4-H. Participants choose a topic to research and prepare a demonstration about their chosen interest.
"Even back in fifth grade, I had a passion for STEM," Gunjal said of her favorite 4-H activity. "When I joined 4-H, I discovered a second passion: talking about STEM!"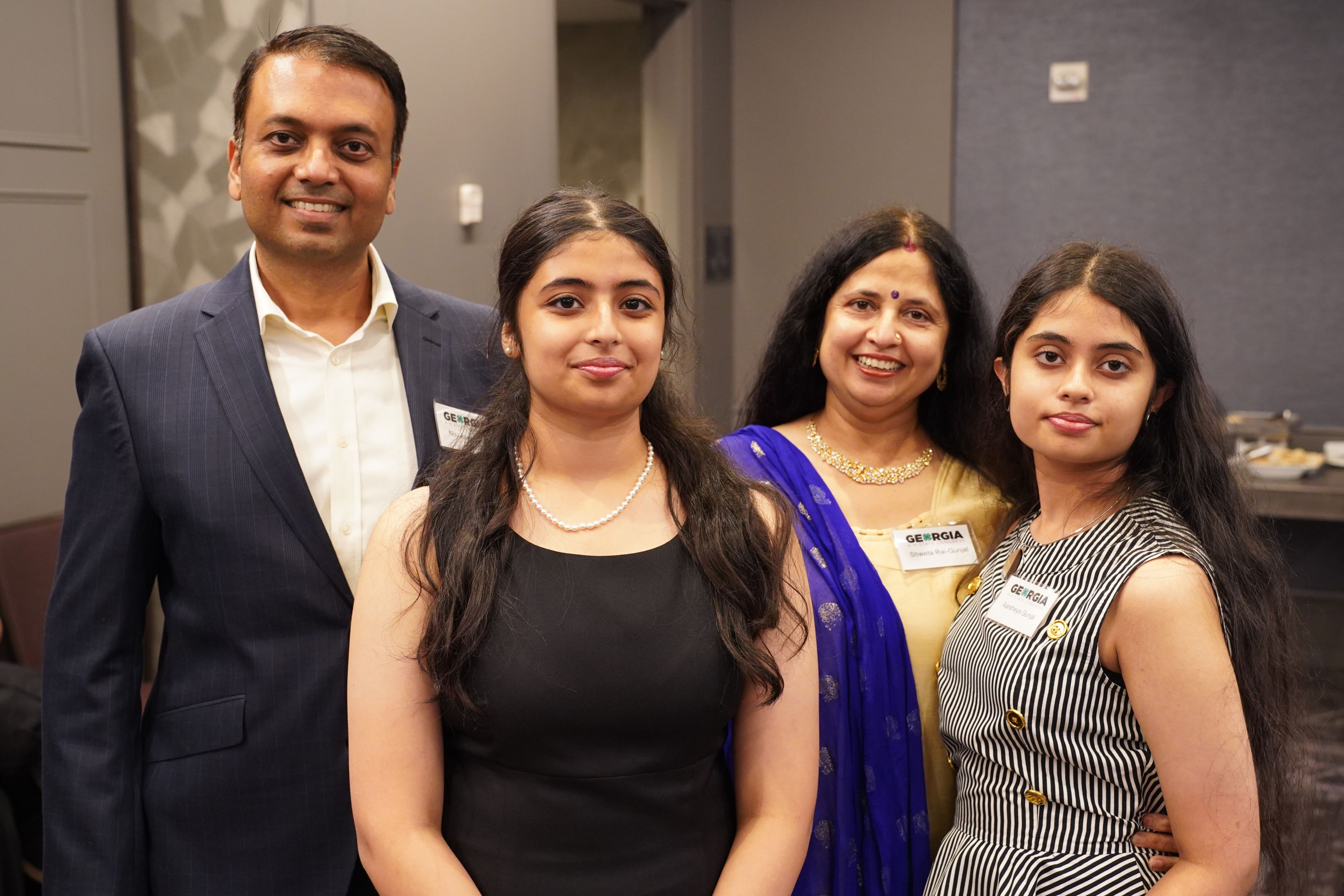 Project Achievement competitors ­­— from Cloverleaf and Junior 4-H'ers in fourth through eighth grades to Senior 4-H'ers in ninth through 12th grades — deliver presentations to judges.
Gunjal chose an environmental science project on wind power for her first competition. Since then, she has presented on topics including robotics, computer information technology, and nutrition for health and sports.
Those Project Achievement competitions laid the groundwork for Gunjal to gain confidence in herself, connect to her peers and form lifelong friendships. During her first trip to Rock Eagle 4-H Center as a seventh grader, she campaigned and was elected to the Northwest District Junior Board of Directors. Two years later, she was elected to serve Northwest District 4-H as a member of the Senior Board.
As a district 4-H officer, Gunjal received training that empowered her to assess and meet needs while leading by example, and she participated in Georgia 4-H's ambassador programs, which prepare students to lead their own initiatives.
It was during these years that Gunjal found her voice and learned to use it in powerful ways.
She is an integral part of the Georgia chapter of the American Assimilation Helpline, a global, student-led organization that provides free one-on-one tutoring services to low-income, immigrant, refugee and homeless students with little or no access to educational resources.
As a 4-H STEM ambassador, Gunjal gained the tools to create positive change, founding a nonprofit group called STEAMPark Inc. to strengthen learning opportunities for elementary school students at Title I schools.
"Challenge motivates me, and innovation drives me," Gunjal said while discussing her aspirations. She is grateful for her parents' encouragement to seek both excellence and balance in her life.
"My dad reminds me that I don't have to do everything," she said during a video shoot for 4-H Day at the Capitol. Clad in her 4-H green blazer, she candidly shared how 4-H has opened doors for her and countless other youth since 1904.
As Georgia 4-H state president, Gunjal is the student leader of the organization dedicated to building the next generation of leaders, like herself.
She is committed to creating a 4-H experience for every young person that helps them find their spark, knowing that spark might lead them to meet a best friend, start a garden club, learn photography, show a lamb, or even speak in front of the Georgia General Assembly.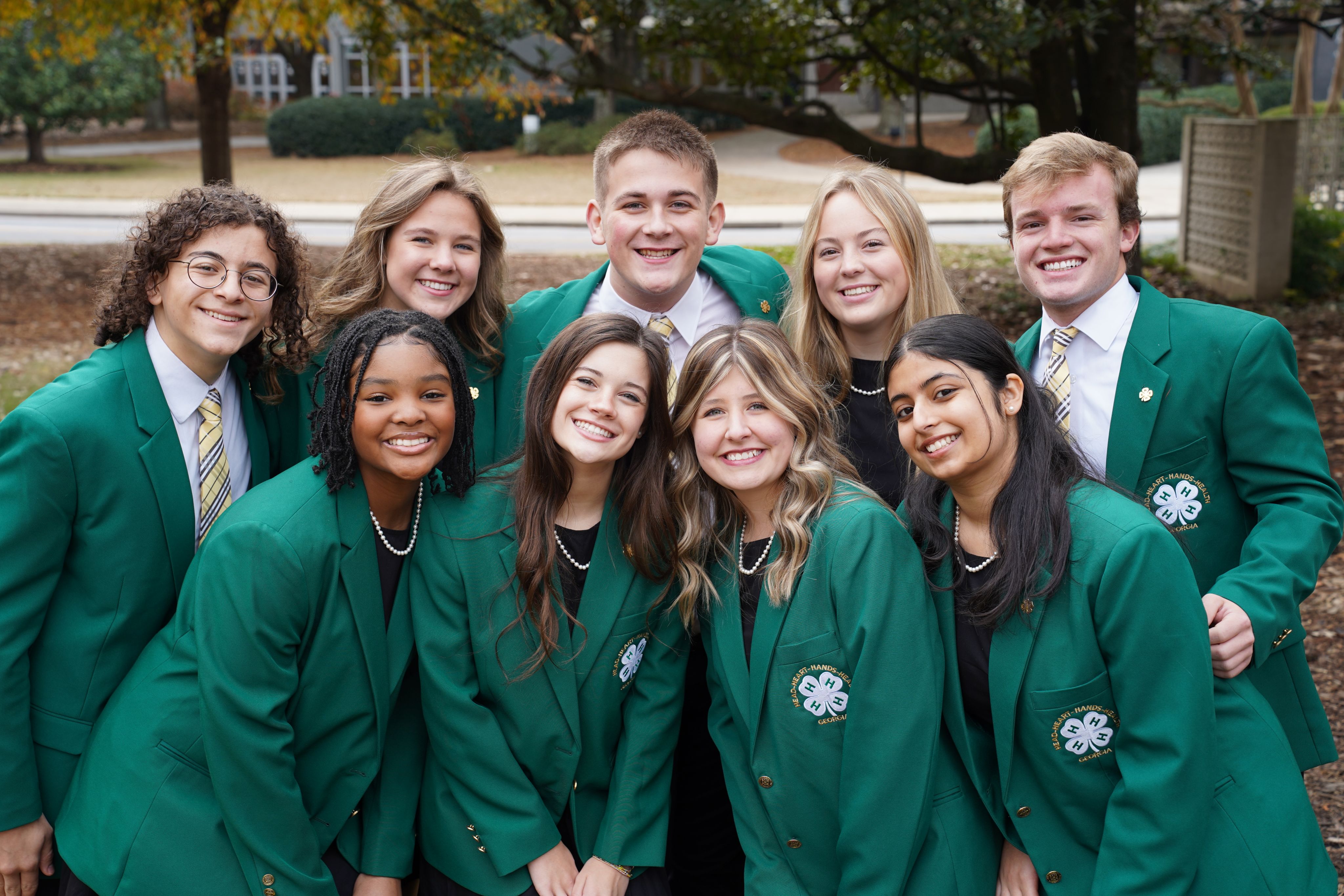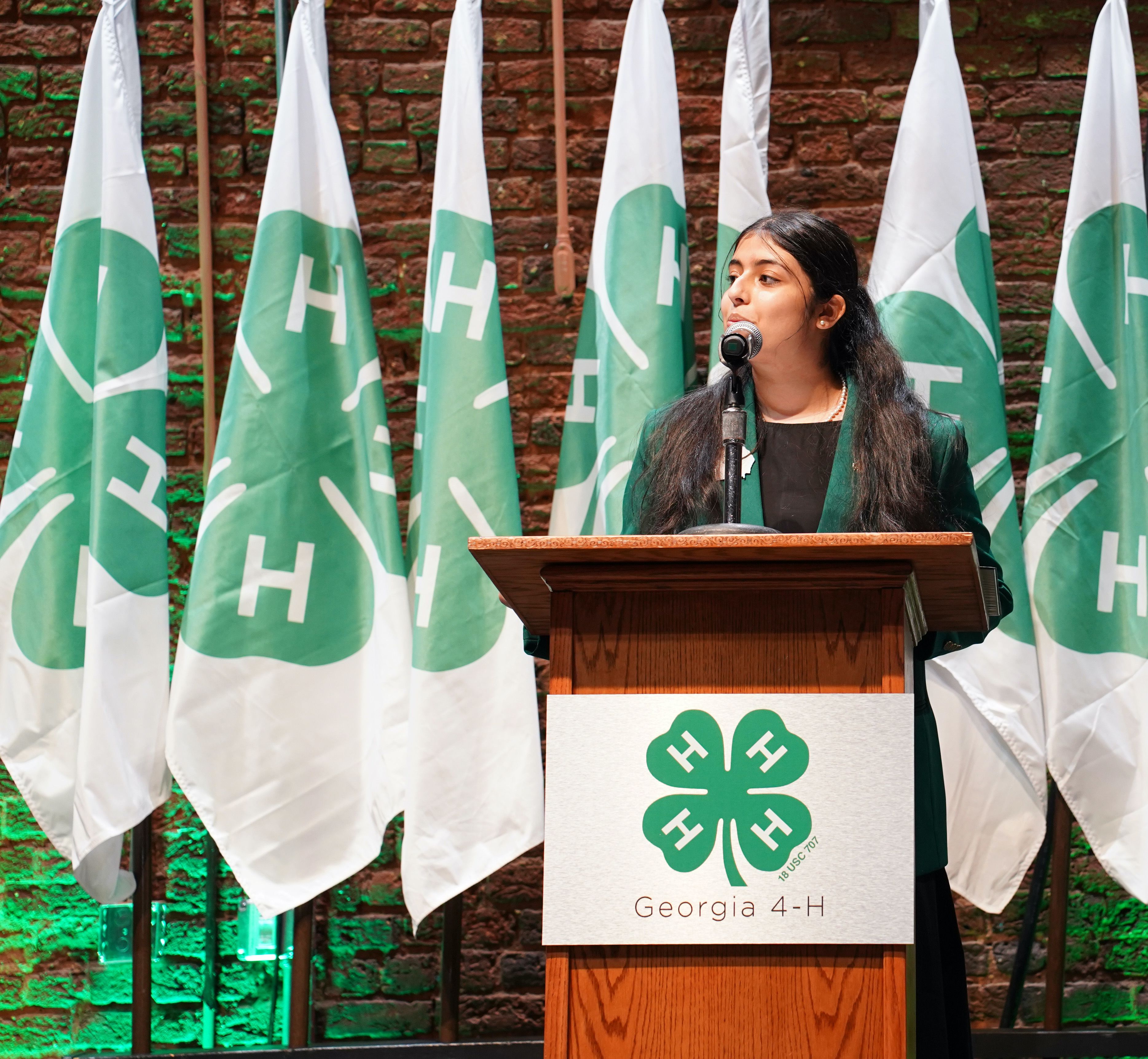 Those sparks make for a bright future for Gunjal and every Georgia 4-H'er.
With career dreams that include biochemistry or bioengineering and conducting STEM research to improve quality of life in the developing world, Gunjal follows the motto she has chosen for herself: "As she believes, she becomes."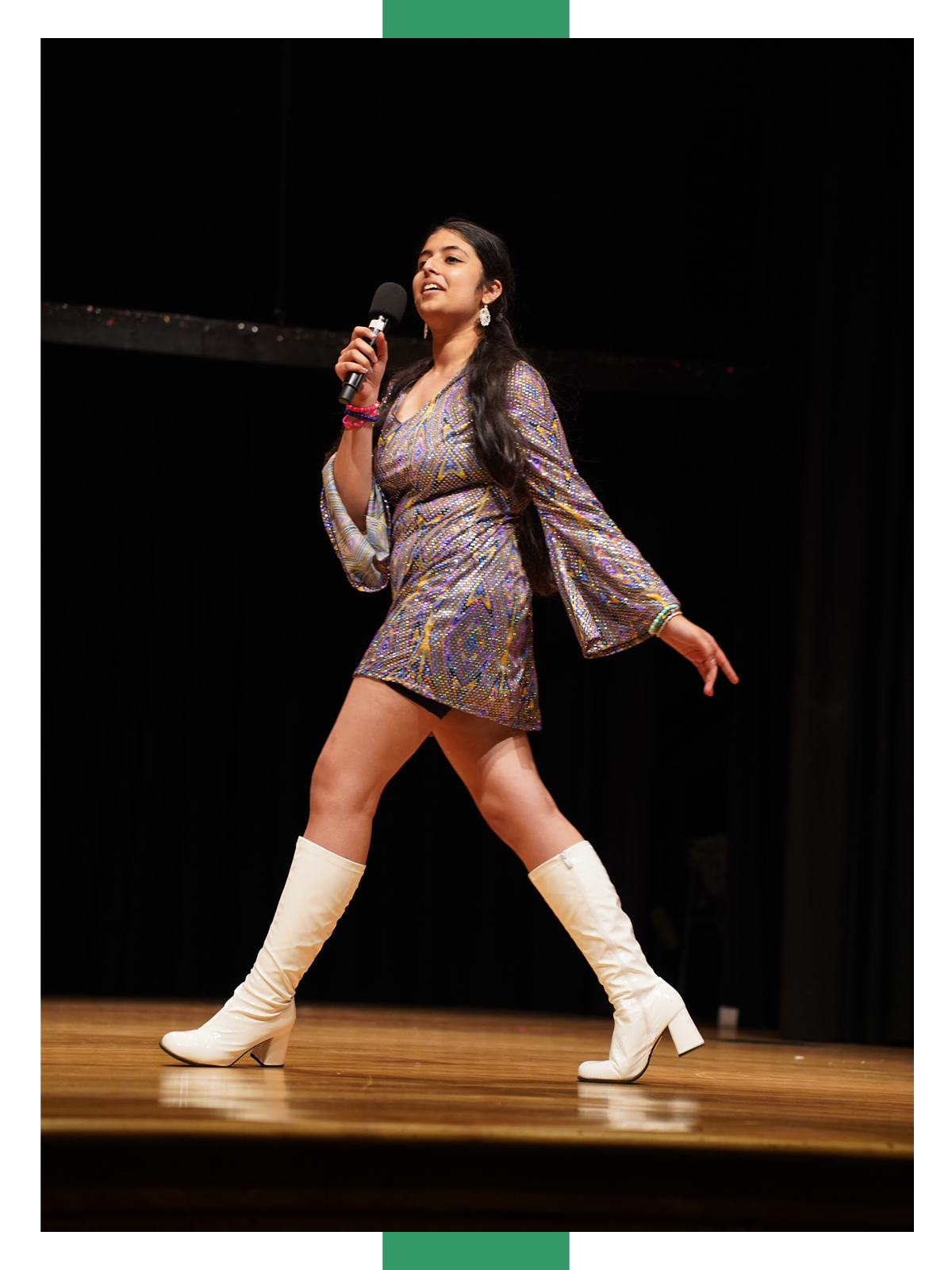 To learn more about opportunities with Georgia 4-H, visit georgia4h.org.